The "Styrkan" Health Club´s paddle became a perfect investment!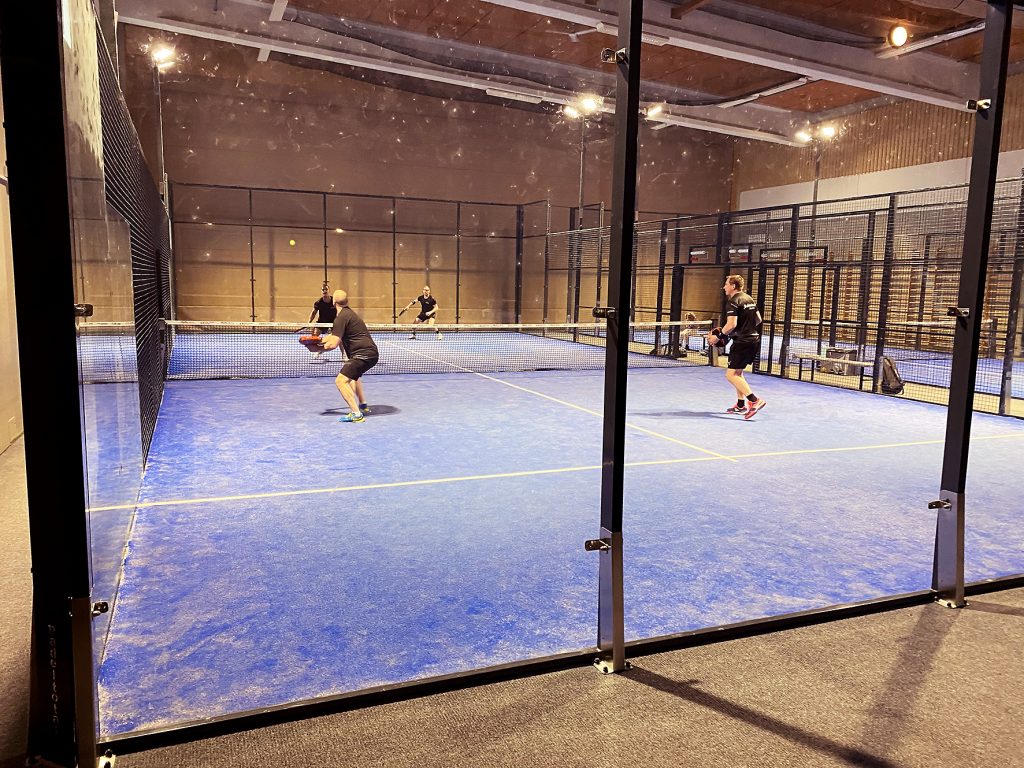 The "Styrkan" Health Club´s paddle started up in September of 2020. A collaboration between "
Styrkan" and the property owner Elms.

A perfect investment. We had a great number of bookings the first year, gym owner Rikard Nilsson says. They chose to go small-scale, with one single and one double court. And they did not even have to build the hall. It was already there!

– I think that might turn out wise in the long run. After all, large paddle investments are made, large halls and many courts are built, at many places in the country. It might become difficult to make ends meet in the future when the competition gets fierce, Rikard speculates. This is Hagfors´ only paddle facility, which of course is very beneficial as well.

30th anniversary
The "Styrkan" Health Club has managed a gym and aerobics classes for almost 30 years.

I heard about paddle for the first time five years ago from a friend in Västerås. He thought it would grow really big and told me that you also have to invest in this.

Five years ago, The "Styrkan" Health Club got a new place when the old junior high school in Hagfors disappeared and moved into a new building.

– We received an inquiry from the construction company Elms regarding rental space in the old junior high school. It became perfect for us.

Took over sports hall
There was and still is a sports hall here as well. It was left vacant when the junior high school moved out because the municipality also built a new sports hall for that part of the school activities.

– We use a third of the hall for our gym sessions. That is more than enough. We did not really need the rest of the space. But then we started a discussion with Elms about paddle and we decided to go along with that joint investment. Elms did their utmost to help us out, built the courts and now we manage the paddle business together. A good deal for both parties. Not least during the pandemic, Rikard Nilsson concludes.
---