GRÄSTORP – Southern Vänern
Grästorp's hardware store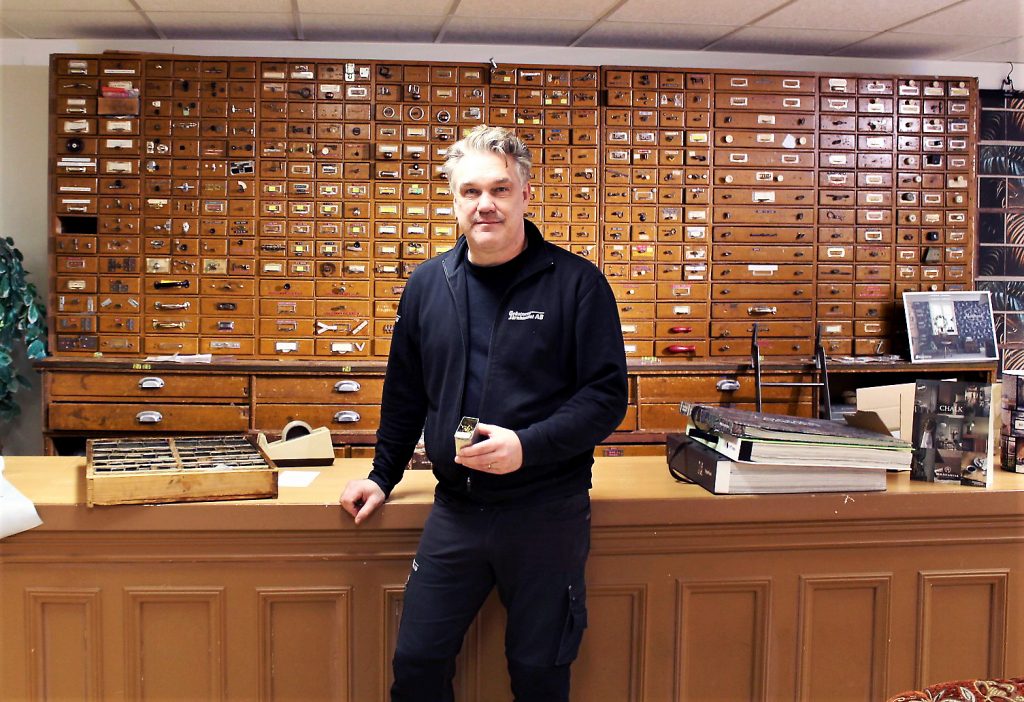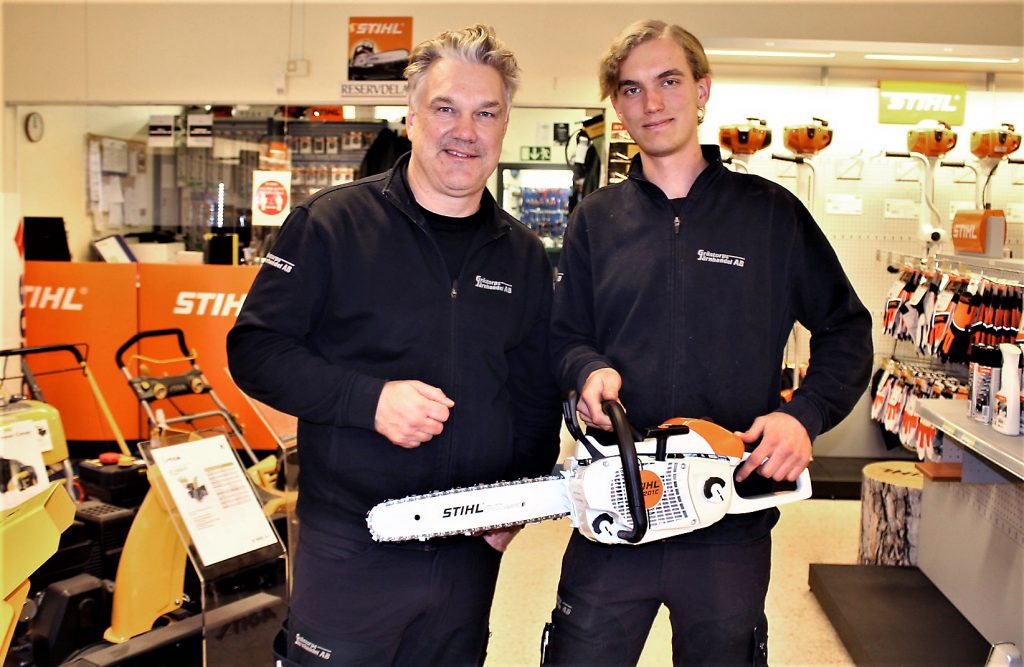 Grästorp's hardware store is like a miniature warehouse.
It is located right in the middle of Grästorp.
Its location is furthermore almost near the middle of Western Götaland.
-My goal is that we are able to attract customers from a large geographical area. It requires you to be sociable and in good spirits and I think all 10 of us who work here are, Fredrik Andersson says. Fredrik has had full ownership of the store since 2018, but the store first saw the light of day in 1894.
Grästorp's hardware store is a standalone business today since it parted ways with Järnia a year and a half ago.
-Now we can do exactly like we please and that is a freedom that I like. It means that we can make good procurements and be able to sell at customer-friendly prices, Fredrik concludes. Fredrik has always been a salesman but for several different employers, one of which was the not completely unknown Bert Karlsson.

Worked for Bert Karlsson
-For 7 years I worked for Bert's record company and those years were good.
Part of the reason he started working for Bert is that he used to be a musician, and still is but to a lesser degree these days. Fredrik was a band member in his ex-wife, Inger Nordström's country band and that is how he got in touch with Bert.
A speciality of his has been farming equipment, but the closest he gets to a big tractor today is the selling of lawnmowers.
-We are big on riding mowers and have customers all over the country; one of them is an entrepreneur in Värmdö – in the Stockholm archipelago.
Another product the hardware store specializes in is chainsaws, another big seller.

Hardware store with a wide selection
But about the department store thing. The selection of goods is incredibly wide and the latest thing Fredrik and his co-workers have invested in is wallpaper and paint. They have a lot of kitchen utensils. Same thing with kitchen appliances and bicycles. They even have a small assortment of toys.
But the core of the business is of course traditional hardware store items. And Fredrik Andersson is mighty proud of the old sales counter and its matching wall storage system that he has picked up from the old hardware store.
This interior alone certainly makes it worth visiting the hardware store and if you feel like it all you need to buy is a brass screw…

Doubled their turnover in 3 years
Fredrik bought into the company as one of three co-owners back in 2016 but three years later he bought up his partners' shares. This guy is a driving force personified. The turnover has gone from 14 to 29 million kronor in 3 years and in the last pandemic year the turnover amounted to 24 million kronor.
-I really did not believe that we would trump last year's turnover but we actually did, Fredrik establishes.
He thinks it is important to be able to offer quality and attractive pricing.
-I don't compete with Jula and Biltema. They can manage their own business and we'll take care of ours. And so far things have gone very well indeed.
The Grästorp Hardware Store has been in the same venue since Lantmännen left in the year 2000. And maybe it isn't all that strange that Fredrik would end up working there. In 1971 he had a summer job at this very hardware store…
---
Ekarnas Golf Club attracts with county's best fairways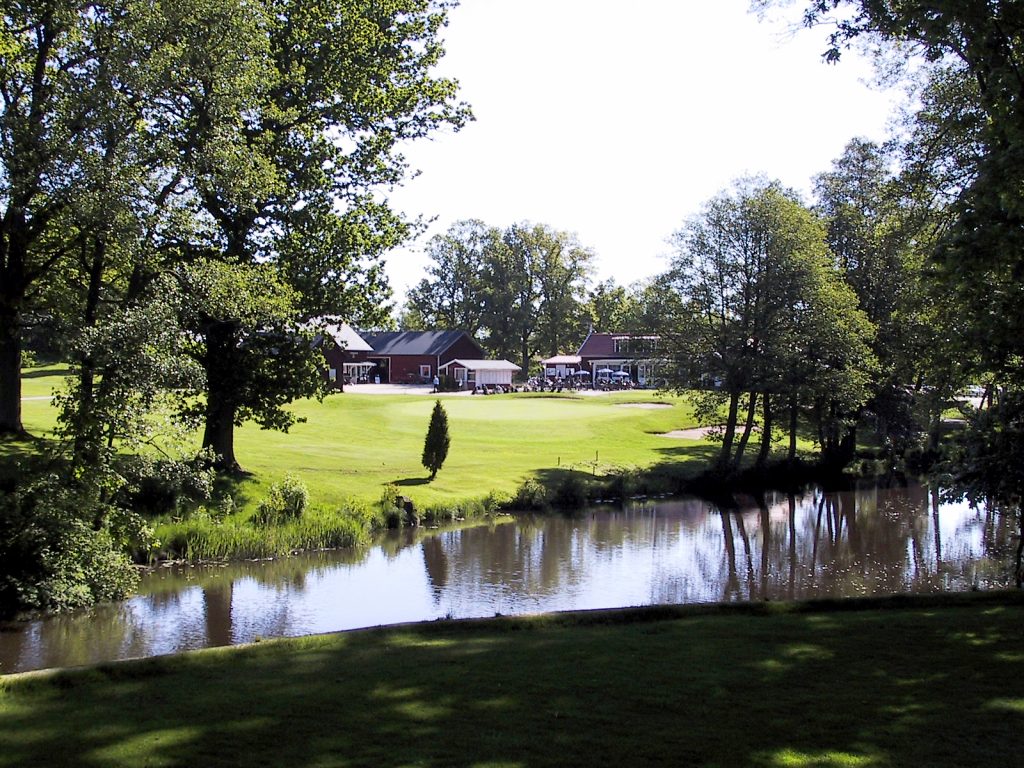 Ekarnas Golf Club in Grästorp has a lot to be proud of. Their own members give the course such a high rating that it is surpassed only by a handful of courses in Sweden.
-And then we have the best kept fairways of Västergötland. We like to say that they are like wall to wall carpets, and we are very proud of that, club manager Anneli Hägg says.
The resort can offer some news for 2022.
-We have a new ball dispenser that handles 19000 balls and then we have put up nets on both sides of the driving range which has been quite improved on. We have dug a ditch by the ponds at hole ten and twelve for better drainage. The drainage in the farmland was old, so we have found new ways to guide the water.

Two banner years
Ekarnas Golf Club has 1100 members and they can look back on two banner years.
-We increased our turnover by 35% in both 2020 and 2021.
Ekarnas Golf Club offer packages that include golf and accommodation.
-We have the Nossan Hotel & Hostel that is located right by the first tee. Accessibility to the course is good and our greenfee is reasonable. 275 SEK for 18 holes and 500 SEK for 36 holes, Anneli tells us.

Just two slopes
There is also motorhome parking for caravans and camper vans. It is an easy walk around the course. Ekarnas Golf Club only has two slopes. It is not such a long walk but the course is narrow and tricky here and there. The season tends to be long here, all the way to November, unless rainy weather cut the season short like it did last year.
---
This summer there will be a party in Grästorp!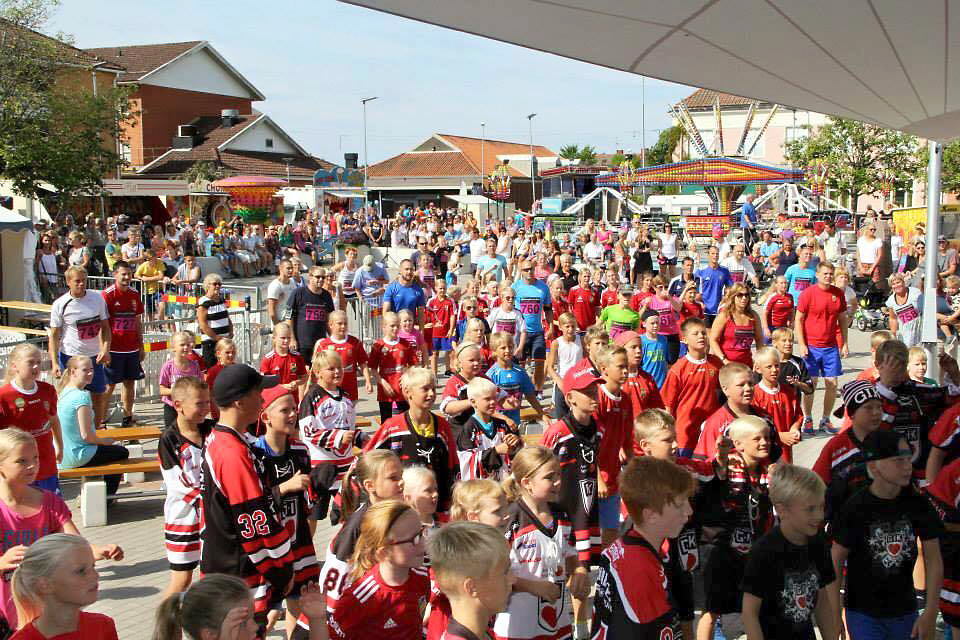 Book August 27 in the calendar, because this year Grästorp municipality organizes a large-scale event. They merge the Grästorp Fair and the Grästorp Festival, both of which have been canceled for two years, and host the big Grästorp Party instead.

It will be a wonderful day with food, music, exhibitors and exciting events in central Grästorp – a large festival quite simply.

The traditional Nossan Light Festival will naturally also take place in the autumn as per usual.
It is going to be carried out between October 1-8.