More than just shrimp sandwhiches at Tössestugan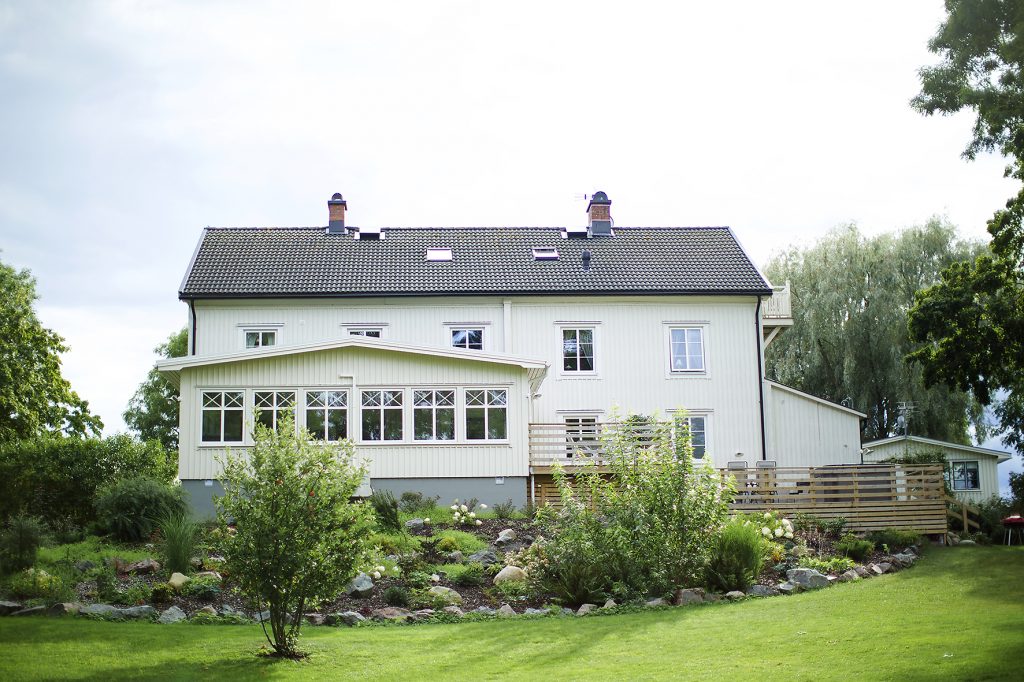 Everyone who ever traveled along the E45 in Dalsland likely knows about Tössestugan with its strategic location and many have surely stopped there for a bite to eat or a cup of coffee. But Tössestugan is so much more than shrimp sandwhiches and schnitzel.

Those who turn off the main road and drive up to the redpainted restaurant on the hill are probably not all aware that Tössestugan also includes the little white cottage, the motor home parking and the beautiful manor house next door. The cottage that sleeps six people and is fully equipped, even with a dishwasher and washing machine, can be rented for a longer or shorter time. Since 2021,you find several parking spaces for motor homes and caravans, next to the red barn, with or withour electricity and with access to bathroom and sauna.

The white manor house is about 200 years old and since 2005 it has been operated as a hotel by Krystyna Gustavsson, who bought Tössestugan a few years prior. Lately the hotel has been supplemented with a relaxation department. These days the manor house holds conferences, parties, weddings and other events.
---
There is a lot to experience in Fengersfors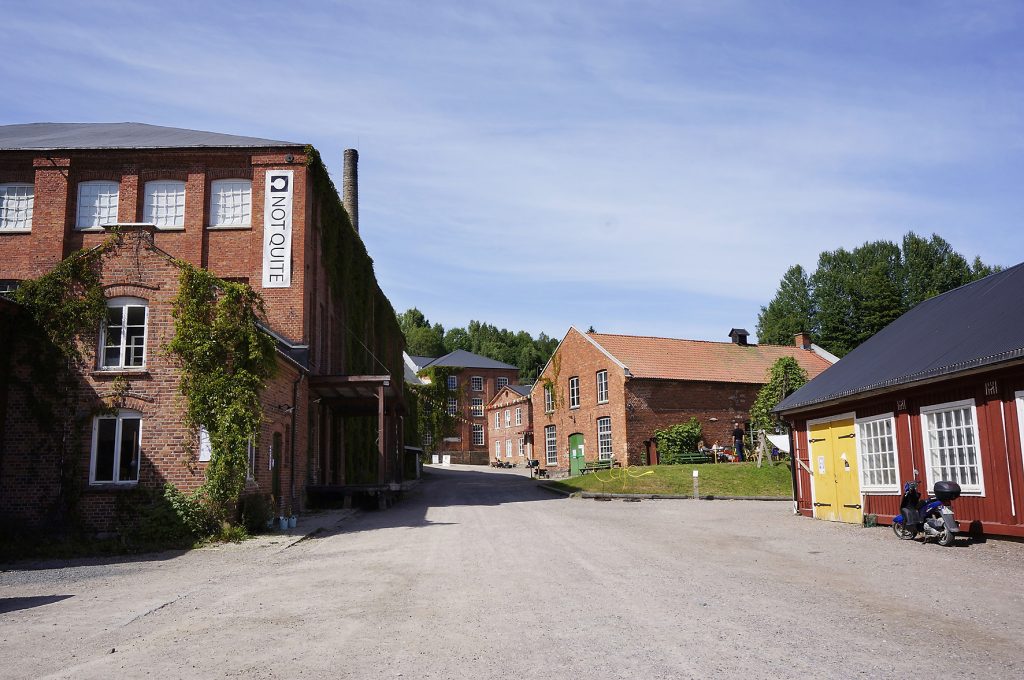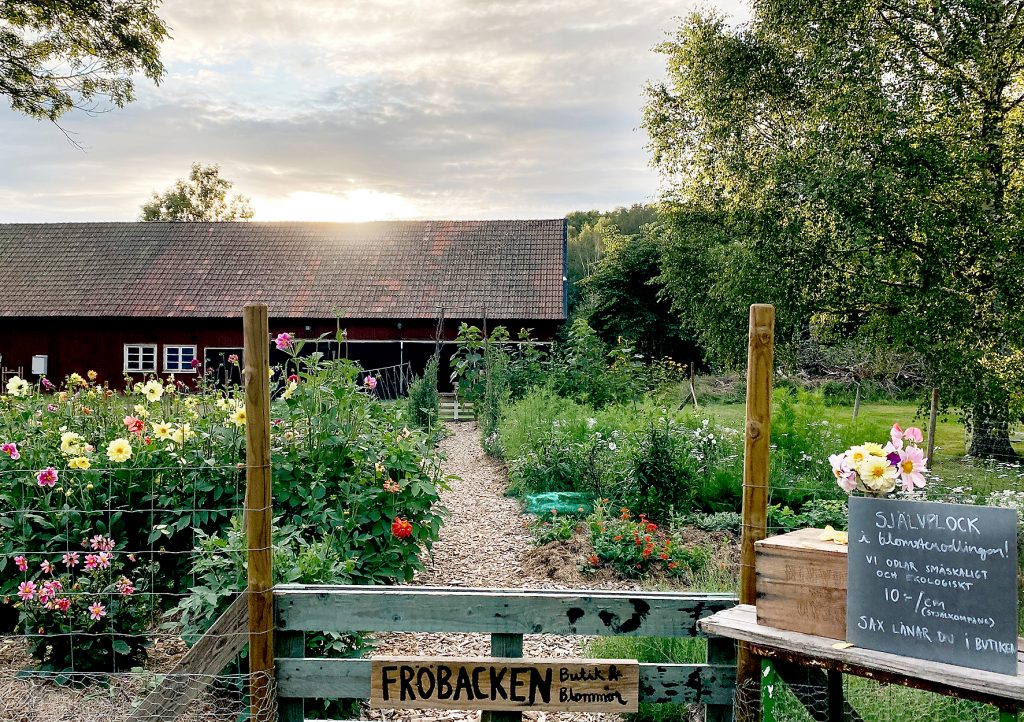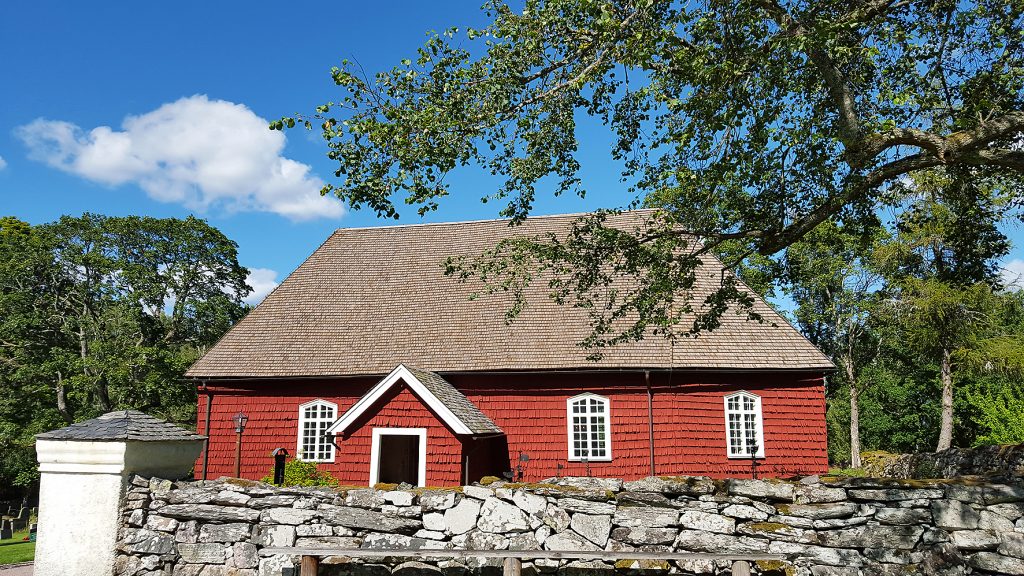 Fengersfors mill and society share history with many other mills and mill towns all over Sweden. A story about rise and fall but oftentimes rise again.

Long ago this village was called Lisefors, and the ironworks here was constructed in the late 18th century and was run to 1884 when it was closed down. In the beginning of the 20th century (when the village changed names to Fengersfors) it started up again as a paper mill that was run to 1968 when it went bankrupt. With new owners the paper mill started over again and was run for 10 years to 1978 when it finally closed down.
It wasn't until the early 1990's that the mill area started coming alive again and filled with small scale industries, building caretakers and art craftsmen.

The mill comes alive again
Fengersfors is still characterized by the 200 year old mill area, and since 2002 there are a number of different business operations set up. In this old mill setting you find first and foremost "Not Quite" that functions as a transcending forum and network for local craftsmen, art craftsmen and designers who with joint forces have created an active cultural center. On the premises there are today about 30 active companies and business operations.
If you would like to purchase something manufactured at the mill by the members you can visit the "Not Quite" store, and in case you are hungry there is the "Not Quite Café" and Brukets godaste, a bakery with a small shop.

A lot of different events have been arranged at the mill like for instance the food festival Hungry on Dalsland, Opera at the mill, summer camp for craftsmen, art walk in Dalsland, the show "The Result", Not Quite's Christmas fair, the blues festival Not Quite Roots and also a dinner for authors during Bookdays in Dalsland. They have also arranged courses here in a wide variety of subjects like forging, textile printing, project applications, woodworking, circus art, pottery, writing and straw handicraft.

Don't miss Fröskog!
If you visit the Fengersfors mill during the summer season be advised that Lake Knarrby is located nearby where you can go for a nice swim. Just go on further up the slope past the mill area and then take the first turn right and then you'll soon arrive at the lake. While you are on the move, make sure to stop by at the small village of Fröskog, not far from Fengersfors. There is a nice church here from 1730, with red chipboard wall cladding, and it is famous for its beautifully painted ceiling with motives from the bible.

In Fröskog you will also find Fröbacken's cut flower production and farm shop. For the last few years the farm has been owned and run by Julia Kvarnlöv and Adam Wisz. Julia from Värmland and Adam from England met in Portugal and soon started making plans for starting up their own farm. The farm's location in Fengersfors in Dalsland is a coincidence but they really like it here. At Fröbacken you can pick your own bouquet of flowers and maybe buy vegetables for dinner at the farm shop, straight from the field.
---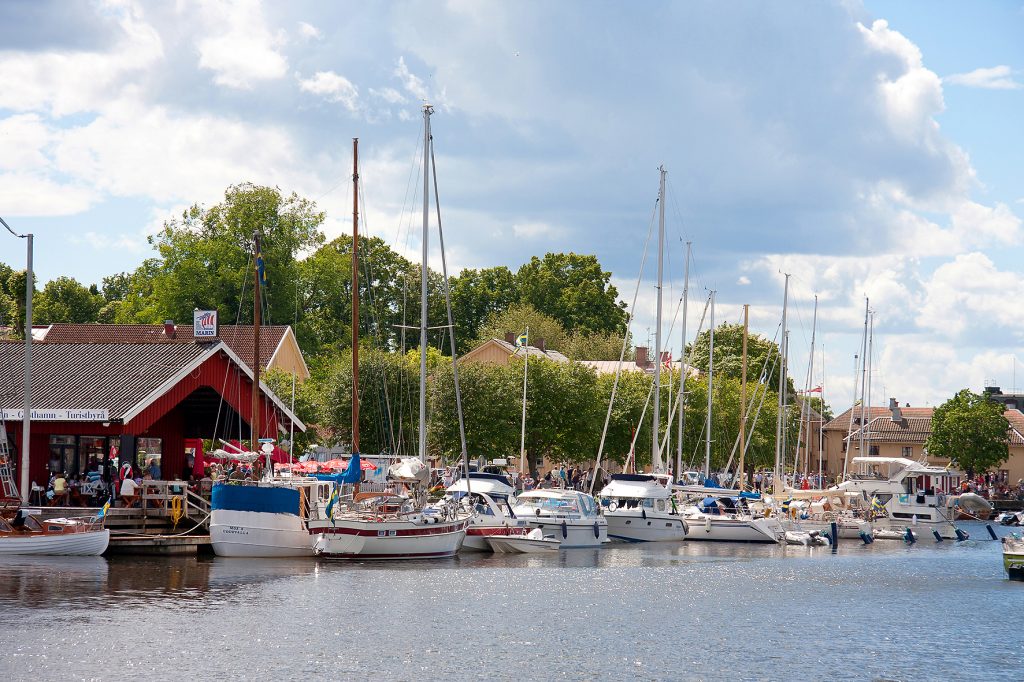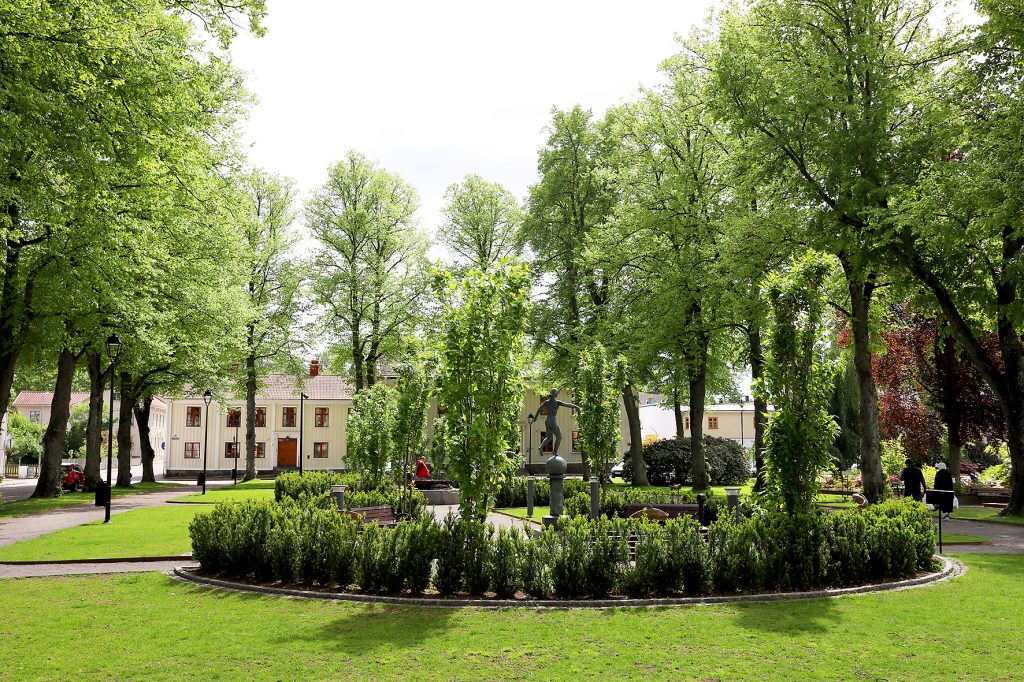 We are all prejudiced when it comes to certain things, it is hard not to be. There are places so remote and ill spoken of that it is easy to pass up the opportunity to go there. Nothing fun or interesting could ever happen there anyway. But gosh you could be mistaken.

They say that all advertising is good advertising but is that really true? The locals and those employed in Åmål did not exactly love it back in 1998 when Lucas Moodysson released his movie "Fucking Åmål". The movie is about teenagers who think that Åmål is the dullest place in the whole world. The movie was actually shot in Trollhättan and became very successful so a lot of people changed their minds on the matter in the end.

But what is Åmål really like? In fact Åmål won an award for best town centre in 2002 and 2005 it was voted the next best town in the world in the international competition Livcom Awards. The competition was held in La Coruna, in Spain where towns from all over the world competed with each other for the title "best town in the world". Despite the stiff competition Åmål won the silver medal and could proudly call itself the next best small town in the world.

The old town
Åmål's old town is called the heart of town. This was the only part that still stood intact after the big fire that consumed the rest of Åmål in 1901. This is where you find the old church from 1669 and also the picturesque guest harbour with a museum, restaurants, cafés and this is where you find Plantaget. This used to be the town's busy market place but today it is instead a leafy park. Plantaget and the buildings surrounding the park are actually one of the country's best preserved 18th century settings. The large Vågmästargården, "scale master estate", was built in 1714 and the buildings nearby along the park shortly thereafter.

Nearly all sorts of landscape
The township of Åmål offers a scenic and varying landscape. Whether you are looking to hike, canoe, fish or cycle you can be sure that Åmål, as the rest of Dalsland, can offer scenic views and great nature experiences. There are mountains, meadows, coastline and lakes and the town of Åmål is located on the shores of beautiful Lake Vänern. Just a short walk from the town centre you find the popular destination of Örnäs with its pretty hiking trails, beaches, beach soccer and also frisbee golf and an outdoor gym. For the youngsters there's the Åmål Zoo, a great playground and plenty of blueberries in the summer.

Exciting activities
Åmål also has a horse racing track and a golf course and the town has invested a lot in cultural events. Most years there is an Easter parade (one of the biggest in the country), a harbour festival, a light festival and also "Glupsk på Dalsland" which is an event about food and culture. Åmål is also known to the public for the big blues festival being held here every year in the beginning of July. Many blues artists, both Swedish and international, have performed here at the shore of Lake Vänern over the years and we sincerely hope that this tradition can continue to live on.
So how about visiting fucking wonderful Åmål this summer?
---