The greens at Bryngfjorden are some of the best in Sweden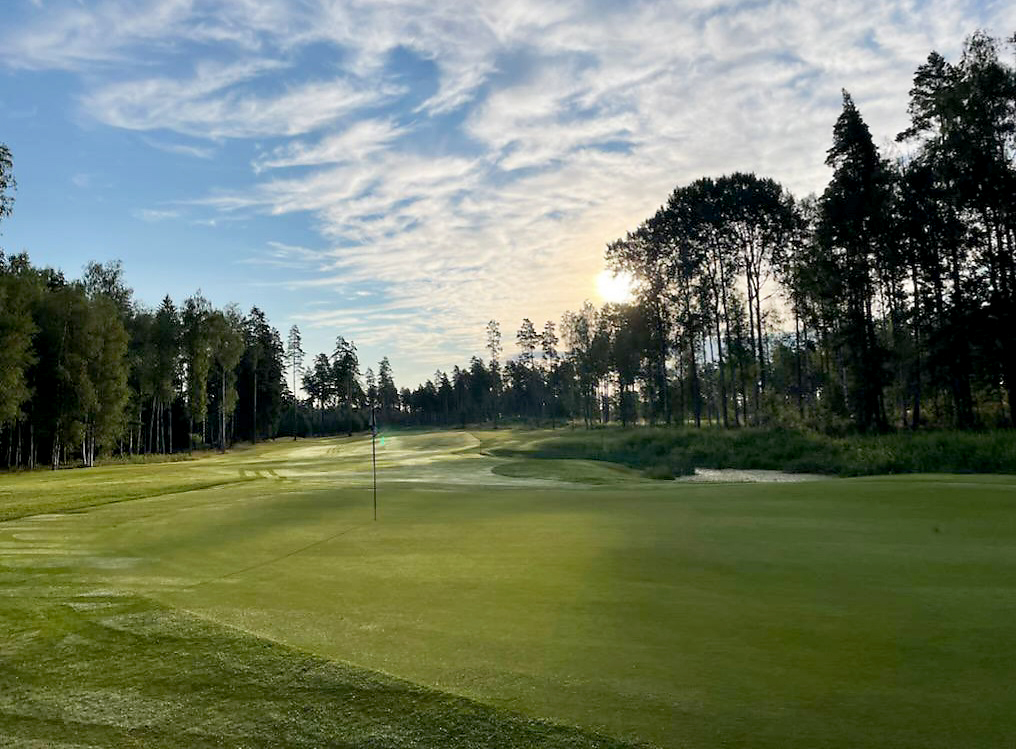 Bryngfjorden Golf Club just outside
Karlstad have every reason to be proud of their greens. The club has it in black and white.
In the Swedish Golf Association's survey Players First
we received a rating of top one percent, which actually places us in the top five among the country's 350 golf clubs. The survey is aimed at members and guests on the courses. It is a good indication of what people think of our greens, Bryngfjorden's club manager Anders Bäckström establishes.

The course and the club turned 20 years last year.
– Unfortunately we had to cancel our anniversary due to the pandemic. Now we look forward to an anniversary party in 2023 instead.
Bryngfjorden has invested a lot of money in the facility and they have also spent a lot of manpower.
– Just over a year ago, we renovated the bunkers completely. On top of that we have also filled them up with white sand. We have refined our course maintenance schedule and put in a lot of effort to further the competence of our skilled staff members. New for this year are new carpets and also a new ball management system for the driving range.

What makes your course special?
– In addition to the greens, we have a very unpretentious atmosphere where people enjoy themselves. We have a fun and varied parkland golf course where each hole is like a separate room. There we also usually get high marks.

Your favourite hole on the course?
– Then I would say hole number 11, a par 5 hole with 3 ponds. That is a hole where I usually score really well too, ha ha!
---
This is how Forshaga-Deje Golf Club built the longest golf hole in Sweden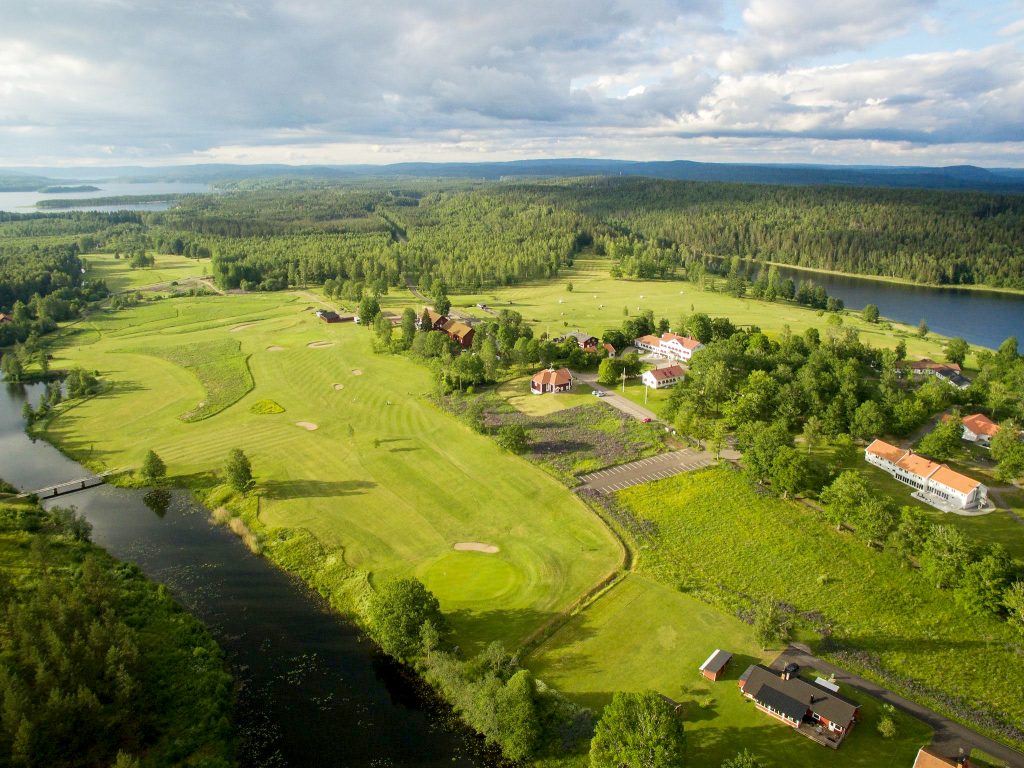 Are you eager to take on Sweden's longest golf hole? That opportunity is offered in Värmland! More specifically at the Forshaga-Deje Golf Club.
The hole is something quite odd since it is a par 6. It measures a full 635 meters from the yellow tee and 525 meters from the red tee and is hole number nine on the course.

How did it occur to you to build Sweden's longest golf hole?
–When this course was built in the early 90's we came up with the idea that one hole would stretch down towards Lake Småris. But on the last day, we were rejected by the County Administrative Board
with reference to shoreland protection. Because we wanted a course with a par of 72, the club had to reassess the situation and that is how we added one stroke to another hole. That is how we ended up with the par six hole, club manager Emil Meijer tells us.

A scenic course
Forshaga-Deje Golf Club is a scenic course that is played along
Lake Småris and two of the tee shots are hit across the
Dömle River. The club has been reorganized twice. First it was called Forshaga Golf Club, then Dömle Golf and since 2013 Forshaga-Deje Golf Club.
– During our last reorganization we only had a couple of hundred members. Since then we have grown bigger by the year. Last autumn we had 750 members and that set a new high. We strive to reach 1 000 members to be able to invest even more. The club has worked hard and invested heavily in the course.

New indoor golf range
We have a really good product today and a course where you are able to play in a nice stress-free environment. We have a new indoor golf range with a simulator and last year we demolished the old pump house and built a new one, Emil says.
There is also parking for campervans and caravans at Forshaga-Deje Golf Club.
---
Hammarö think they have the best golf course in Värmland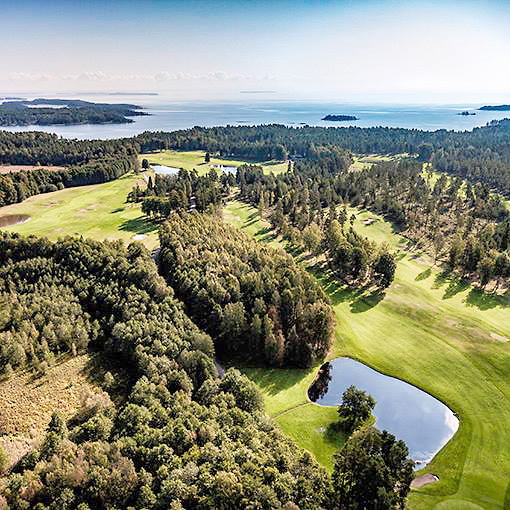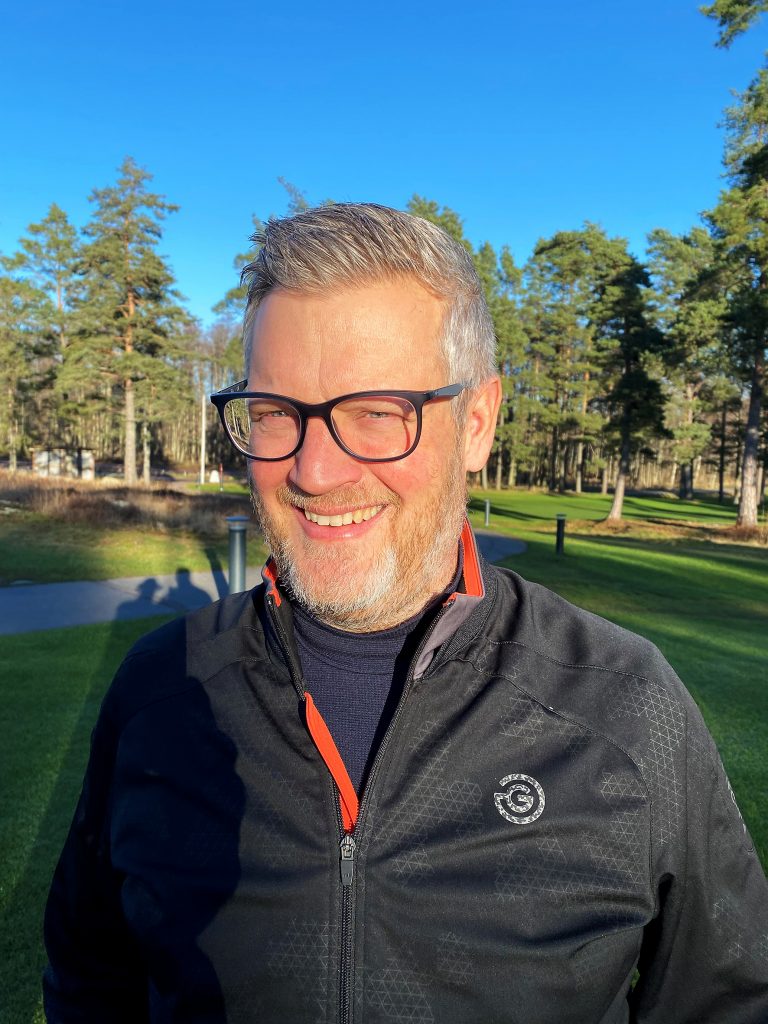 Hammarö Golf Club can boast about having one of Sweden's best golf players as a member. His big junior tournament here, Jonas Blixt Invitational, is one of the highlights of the summer.
-Our course is great fun to play, no matter what golf level you are at, says new club manager Hans Ericson. He took office at the beginning of the year and says proudly:
-Sure I am a party in the case, but I do think we have the best golf course in Värmland. Both its playability, the course condition and layout.
For the coming season they have felled trees in order to let more light in on the greens and tees. Many new tees will be available this summer. And Hammarö Golf Club is also in the starting blocks for a large investment:
-We are going to replace the entire irrigation system on the course. It is a multi-million investment.

New club manager
Hammarö's new club manager is 51 years old and first got involved with golf as a three-year-old.
-I played as a professional for five years, on the Challenge Tour and the Swedish Tour but did not manage to qualify for the European Tour.
After his career was over he undertook training to become a PGA coach. After some time spent outside Värmland, he returned and ran, among other things, Karlstad Golf Hall and was also a coach at Kil's Golf Club.
-Lately I have managed the golf store at Hammarö Golf Club before I applied for the job as the new club manager. I look forward to a very interesting mission. It's extra fun that we can offer a pro tournament this summer as well. Ligma Tour lands at Hammarö Golf Club on the 3rd of June. It is an under tour to the Swedish Tour.
---
Sunne golf club invested heavily for the summer of 2022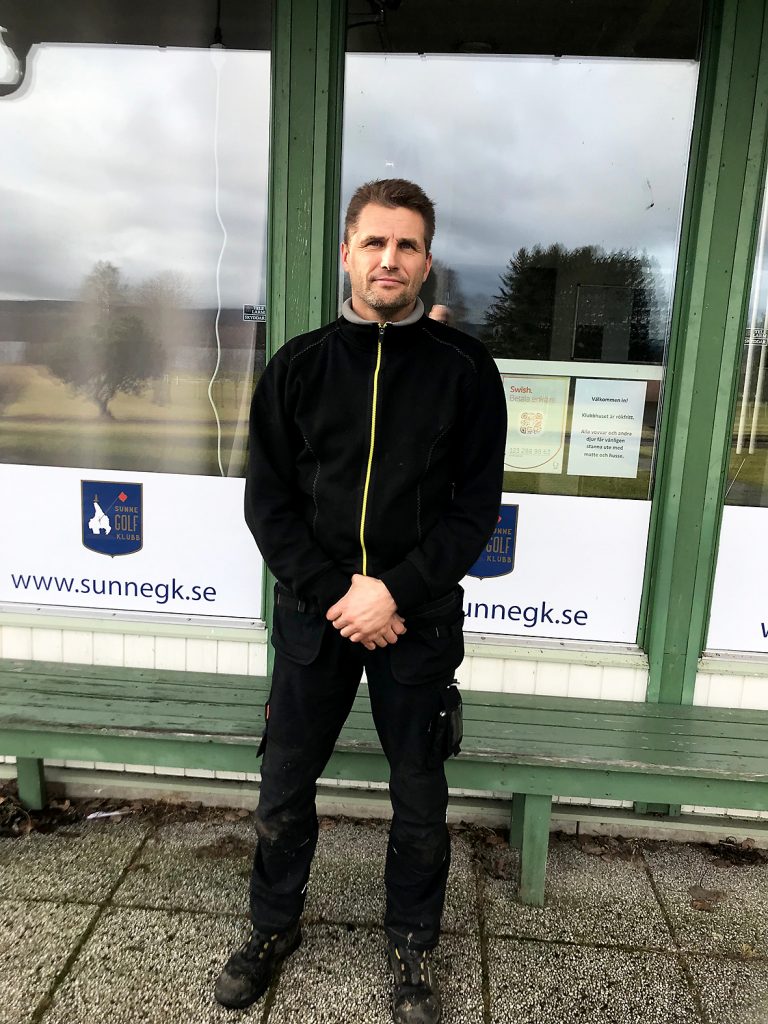 Sunne golf club has invested heavily for the coming season.
-We have spent around 300000 kr into a complete renovation of our clubhouse and we are very pleased with the results, President Tomas Hertzberg tells me.
Now everything is new; showers, hand basins, toilets, locker rooms.
-In the final phase of the project we have also built a new roof.
Sunne is a small familiar golf club.
-We have 500 members and that means that our accessibility is very high. It is easy to get swift access to our golf course up here, which is something that many golfers in the region of Karlstad have come to realize as well.

High quality
Hertzberg is proud of his golf course which has a lovely view of lake Fryken.
-We live off of the high quality that we offer. I am not ashamed to make the claim that Sunne and Hammarö can offer the highest quality golf in Värmland. Pär Olsson, who has been our green keeper for the last 26 years, is a big asset to us with all his knowledge and experience. Per has a creative spirit that is second to none.

The five day golf tournament is back
A news flash for the year of 2022 is that Sunne golf club once again is going to host the popular five day golf tournament.
-Awesome. It has been three years since we last participated, Tomas Hertzberg tells me.
---