LYRESTAD – Eastern Vänern
Norrqvarn – the mill that was saved with money from the European Union and became a paradise by the the canal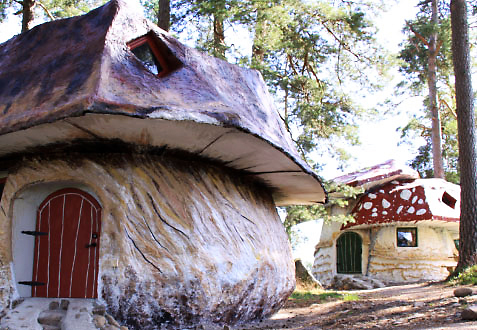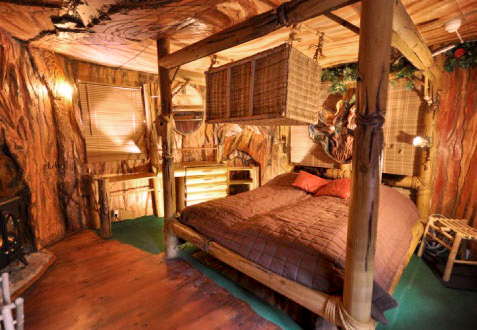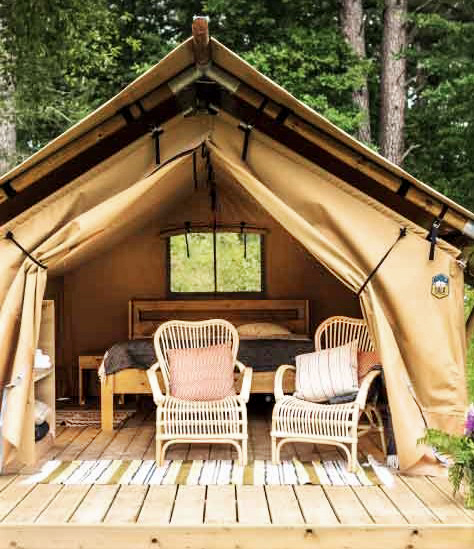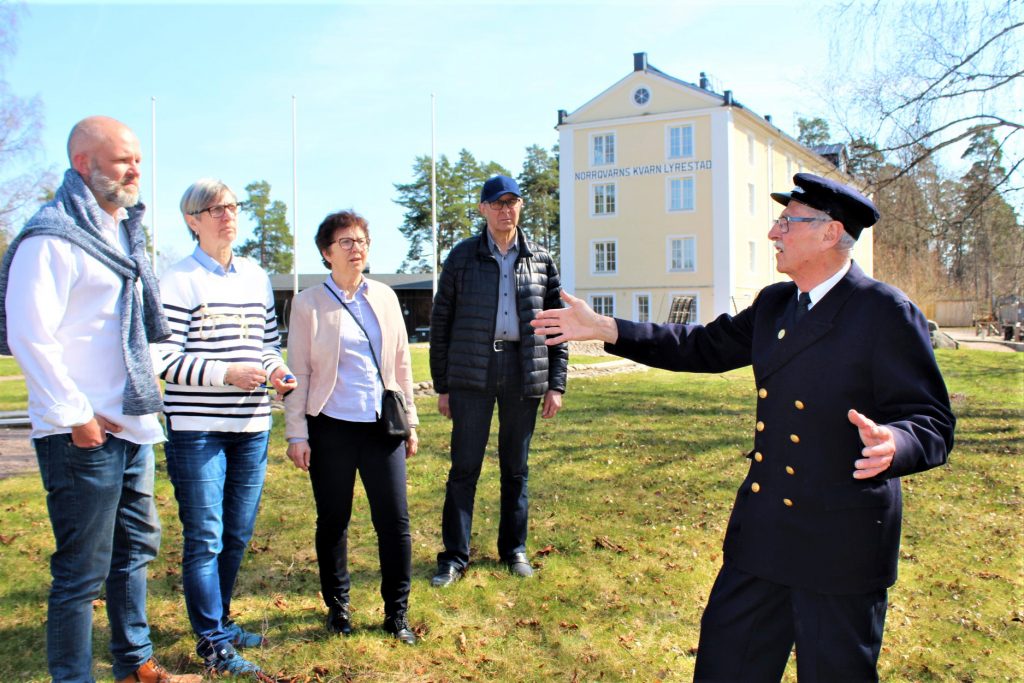 Norrqvarn is the old mill that became a hotel and an experience facility, and that almost every year comes up with something new.
-The newest things we have to offer is "glamping" and an outdoor gym, says Malin Johansson, who runs the company along with her husband Magnus.

They have leased (The Göta canal company is the owner) Norrqvarn for 12 years and they are the ones who truly have elevated the business. The mill was once quite run down, but with some money from the EU it was rebuilt, and today it is a very popular destination for excursions.
Today you can choose from a number of different accommodation options.
The common thing is naturally to book a hotel room, or a hostel room, or a budget hotel room as they call it at Norrqvarn. But there are other options as well.

Stay in a tree stump or in a mushroom
You can stay in a tree stump or in a mushroom in the forest but still enjoy the living standard of a hotel: The large goblin tree stump, the small goblin tree stump, the Karl Johan mushroom or the Amanita are the 4 options.
The newest form of accommodation is the so called glamping-stay. There is a tent for 2 people and another for 5 people, and they come with comfortable beds, a patio and a view of the Göta Canal.
-A very popular option, Malin Johansson says, who thinks that people of today are prone to choosing something a bit simpler yet comfortable.

Live like Georg Rydeberg…
You can also try staying in the lock house and ponder what life was like for a lock keeper who lived long ago. This particular lock house is the one that appeared in the first Göta Canal movie where the classic actor Georg Rydeberg played the role of a lock keeper.
Norrqvarn is also known to have a wonderful kitchen with chefs that know how to vary their cooking. "The Edible Country" is a new way of serving food, and Norrqvarn also has one of Visit Sweden's tables that are up for booking on Saturdays. This enables the customer to experience food and nature in a delightful way. The menu that comes with the table is made up of a playfully put together meal highlighting locally produced ingredients.

Go on a guided tour with Kjell
At Norrqvarn you can also book a three day bicycle package or go on a guided tour on the Culture Path, where among others canal connoisseur Kjell Karlsson tells the story about how the canal came to be and also tells the occasional tale, that may or may not be true!
For the children there is the miniature canal – a scaled down version of the Göta Canal with floodgates and bridges – where the children can play around with toy boats.
---