Fishing, preparing and frying in their own resturant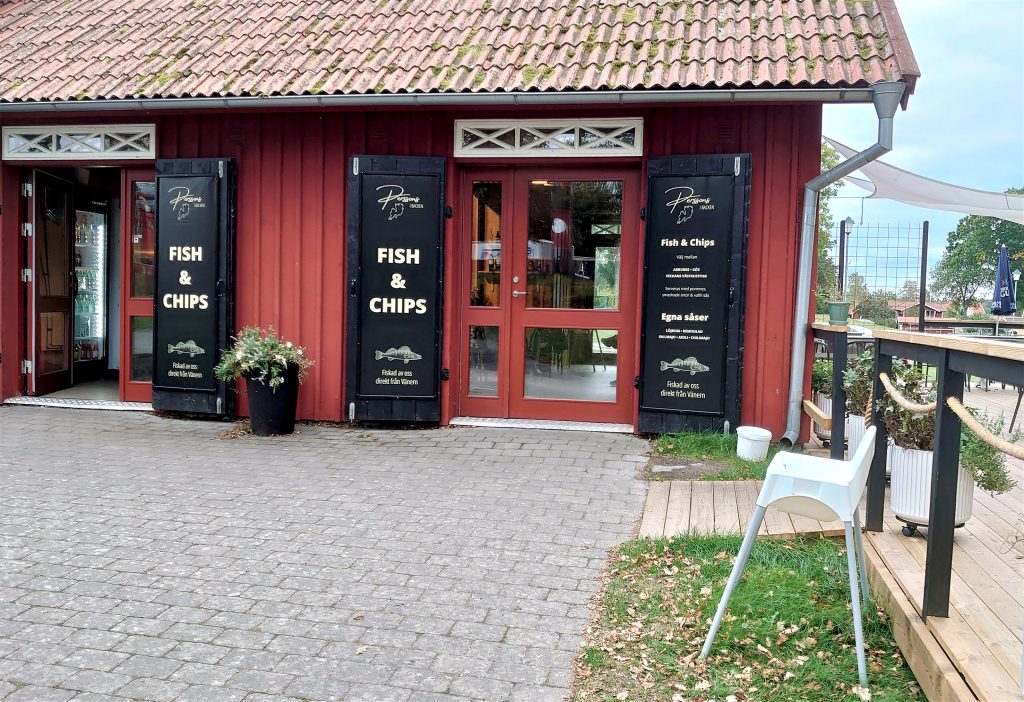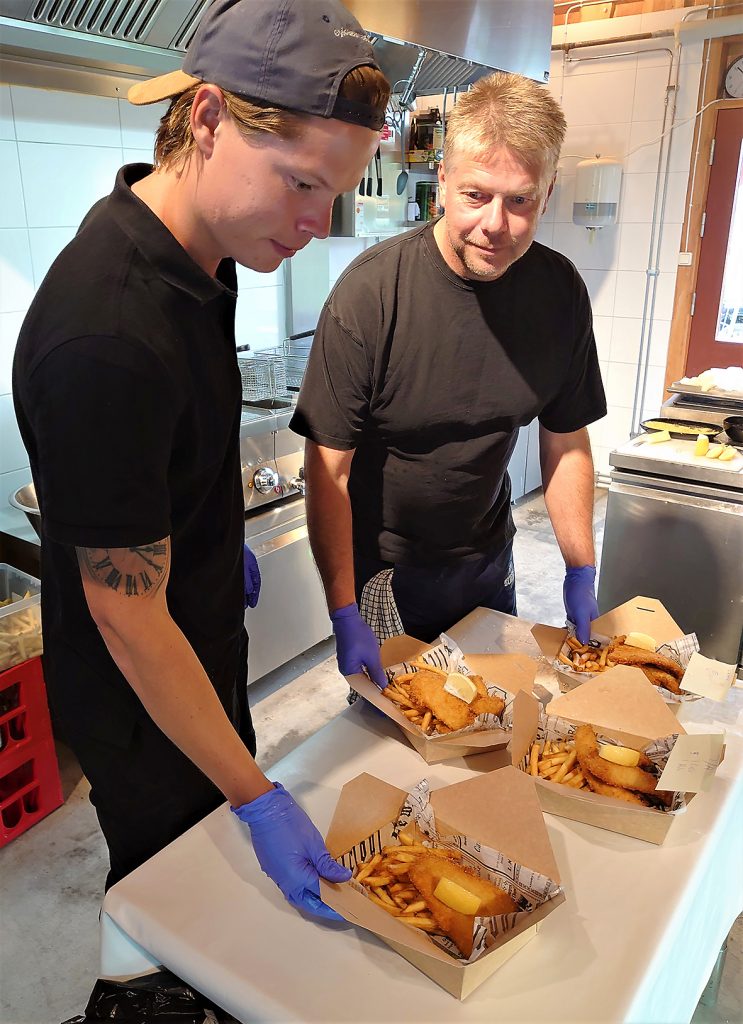 There's no danger of leaving Sjötorp hungry.
During the peak season this great small tourist town offers seven resturants, two ice cream parlors, a waffle house and four stores.

The latest in the line of resturants is Fish & Chips, that opened in july of last year.
"And it really was a success. A large amount of guests found us which means we've had to increase the amount of seats from the 40 of last year" says Hans Persson, who together with his son David, runs the new restaurant.
Both of them are in general very involved in Sjötorps tourism, as Hans manages one of the ice cream parlor and David runsSjötorps experience-center including a bike rental.

The concept of Fish & Chips is precisly as the name implies, no more no less, and what's somewhat uniqe about this restaurant is that the dishes are made from localy caught freshwater fish.
"Perch proved to be the most popular kind last summer but the pike-perch also did well. We also have a dish with west coast fish and one with the grill cheese Filliostus, made in the vicinity," Hans says.
Of course, it's also a good thing that Hans along with career fisherman Jörgen Karlsson fish for both perch and pike-perch, fish that end up in the restaurant. Though buying from fishermen in close by Otterbäcken is also needed.

The new restaurant is housed in a building that previously sold books and summerhats, and Hans and David certainly do not regret taking a chance at it despite tough competition.
"I believe the many restaurants complement each other" Hans says.
Another new addition from last year is Viltmat, serving kebab and pizza made from moose, deer and wild boar.
---