Kil is "golf course restaurant of the year"
– for a third straight year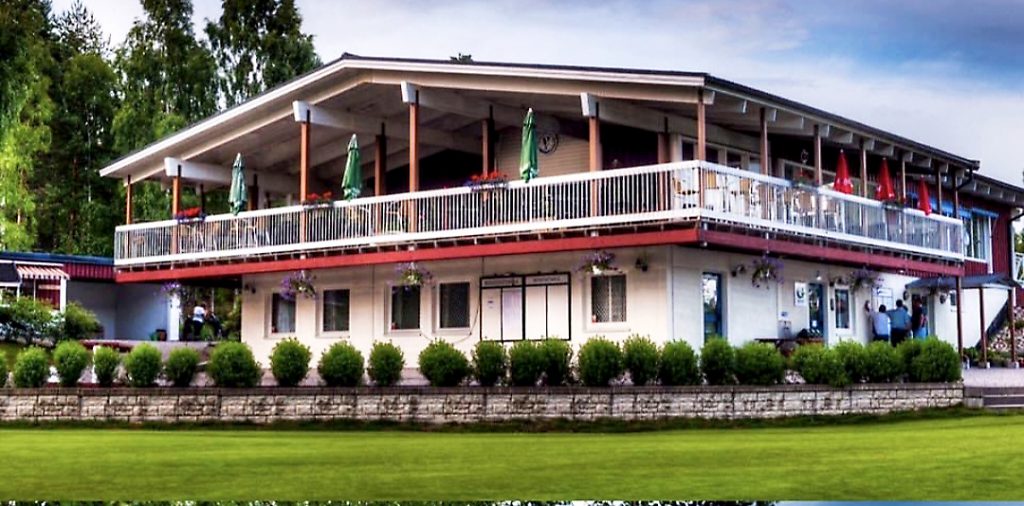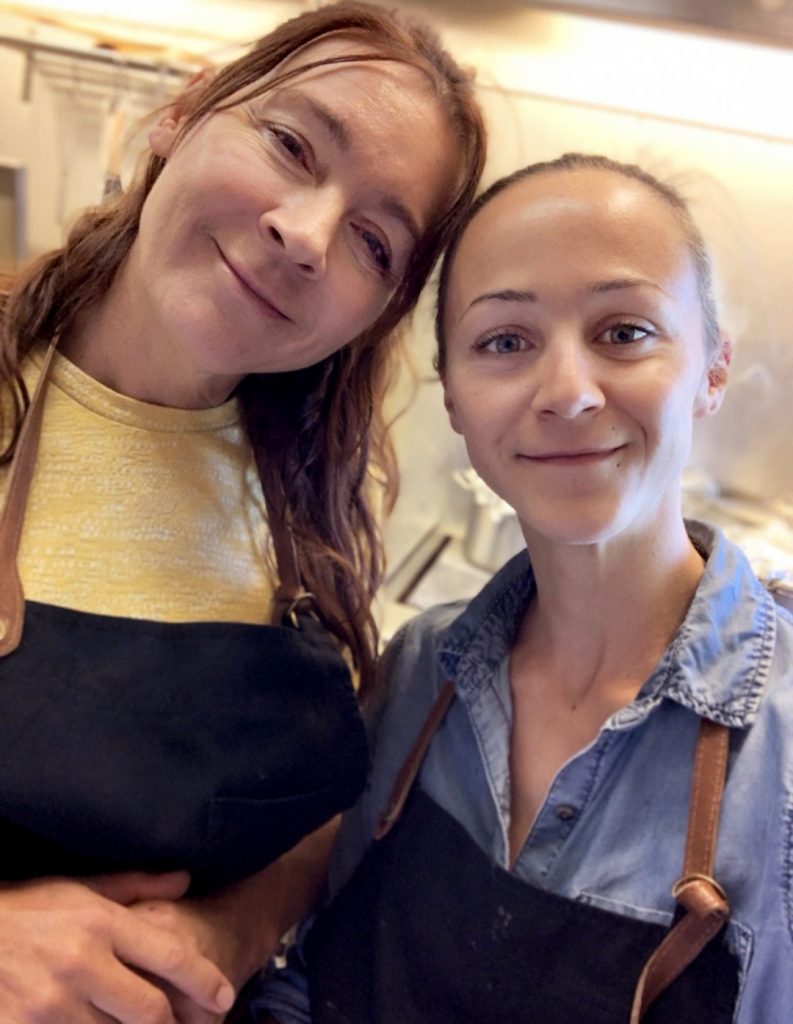 Kil's golf course restaurant has been voted "golf course restaurant of the year" for a third straight year. It is golf players all throughout Sweden who have cast their votes.
-It feels wonderful that we have managed to survive the pandemic and at the same time managed to keep our regular high quality, owner Karin Sohl says.

The best golf course restaurants in Sweden, Denmark, Norway and Spain are highlighted every year by how many votes they get. This time around 80646 golfers cast their votes and the golf course restaurant in Kil received the highest number of votes in Sweden for a third straight year. Karin Sohl has managed the golf course restaurant in Kil for eighteen years now.

The same owner
-The fact that a restaurant has had the same owner for eighteen years must be pretty unique in itself, she says and laughs.
The golf club's president of many years Tage Nordqvist feels proud as well and comments:
-Very much deserved! Our co-operation with the restaurant works very well. They attract customers to our golf course and our golf course attracts customers to the restaurant.
For the past ten years Karin has worked side by side with her daughter Therese.
-To win this award for a third straight year is awesome. I was so damn happy, pardon my language, and I was so proud and grateful that I have our wonderful staff that has been so faithful to me.

Hard work
Karin and her staff have had to work very hard during the pandemic.
-I have never done so much work myself before as during the last two years. It has been very hard going but we have actually managed to stay on top of it all.

What would you say is the main reason for winning this title for a third straight year?
-Oh well… I really don't know. Well, maybe it is because we have a true love of food and of what we do. Customers pick up on that. We create security for them. We don't take risks by trying wild new ideas but we stick to our tried and true concepts. The customers know what to expect. Like potato pancake and pork, that is very popular. It always tastes the same when it is served here. We always have two plain food dishes on the buffet and we always serve herring, a soup, one dessert and bake our own bread every day. Even the crispbread. It is not at all just golfers who visit the restaurant.

The word is out there?
-Yes, we always see new faces aside from the regulars who return all the time.

What does it mean to you to win this award?
-A great deal. It feels wonderful that the restaurant has managed to survive the pandemic and that we have retained our quality.

More news
Kil's golf course restaurant is closed during the winter, save for December when they serve Christmas buffet.
-We are open from Easter to the last day of October.
Tage Nordkvist has been the president of Kils GK for 32 years. That is longer than any other headman in the world of Swedish golf right now. As per usual the club with its much appreciated golf course is able to present several news for the start of the new season.
-We are going to host the five day golf tournament again. Then we continue to develop the playability of the frontnine holes. On hole number one we decrease the size of the left hand green bunker with 70 %. On hole number seven we get rid of the green bunker on the left hand side and continue to develop the bunkers all over the golf course.
Tage likes to talk about the praised junior activities.
-We have a junior committee that does a wonderful job and the number of junior players is greater than for the average Swedish golf club.
---
The tumulus grounds of Old Runnevål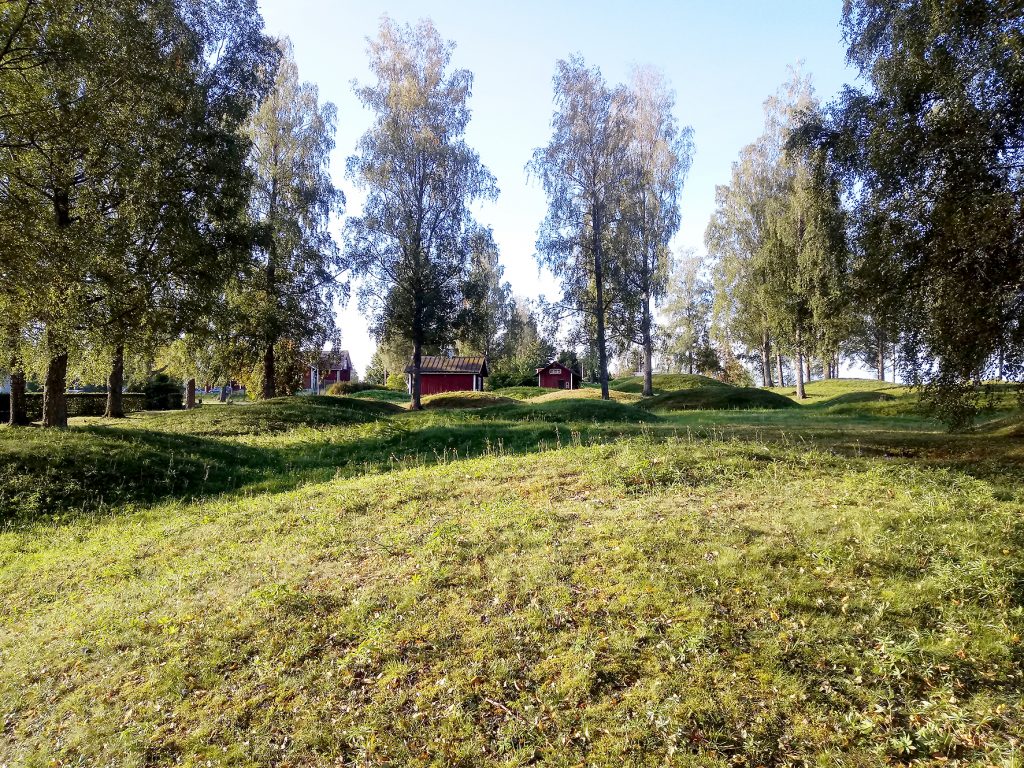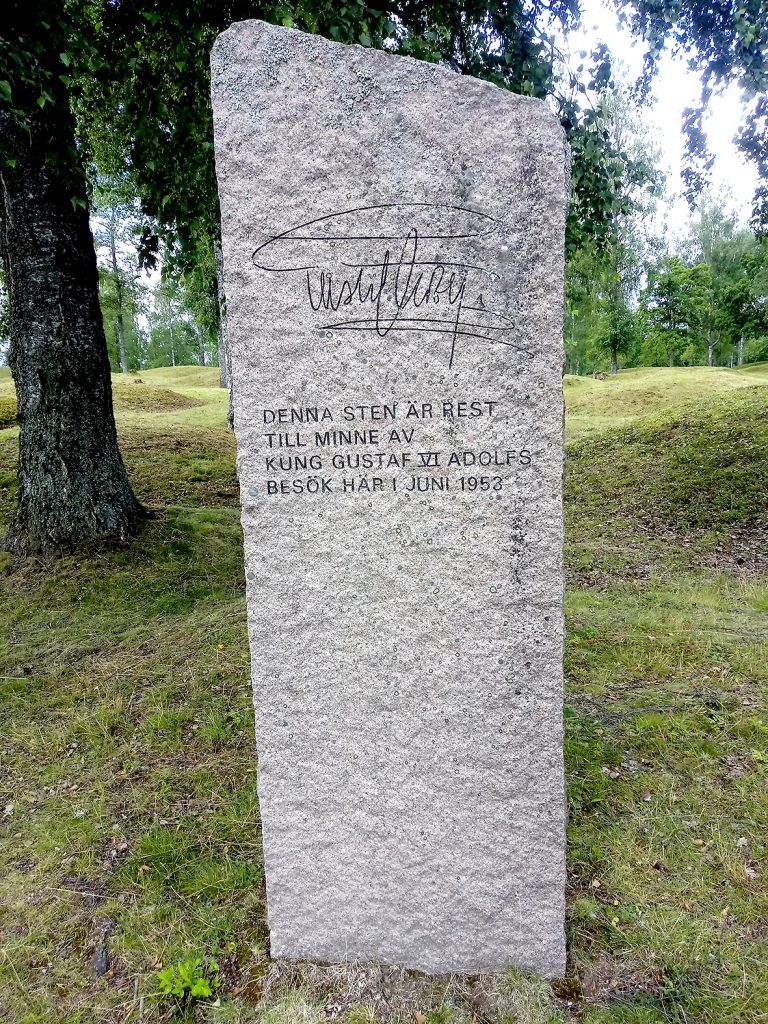 The area around the lower parts of Lake Fryken has been populated for a very long time. In what is today Kil Municipality, on the outskirts of Kil the village, ancient remains have been discovered that can be dated all the way back to the 3rd century AD. Not far from the popular beach at the Lake Fryken's southernmost point, you find a neighborhood called Old Runnevål and within this area one can find the largest iron age burial grounds of all of Värmland.

The burial grounds hold somewhere between 90-100 tumuli, burial mounds, which originate from the Great Migration era somewhere between 400-550 AD. Over the last century several archaeological digs have been carried out on around 20 of the mounds during which things like arrowheads, fragments of bone, broken pieces of pottery, combs and more have been found – findings that are being stored at the Historic Museum in Stockholm.

Old Runnevål is a nicely preserved cultivated landscape with for example a beautiful old heritage centre and of course the iron age tumulus grounds with its soft, green, rolling hills and lush birch trees. Together they make for an interesting excursion goal. One person who apparently also thought so was our old king – Gustaf VI Adolf – who visited this burial grounds in June of 1953, according to the memorial stone that was erected on the spot..
---