Selma spa has the largest selection of workouts and experiences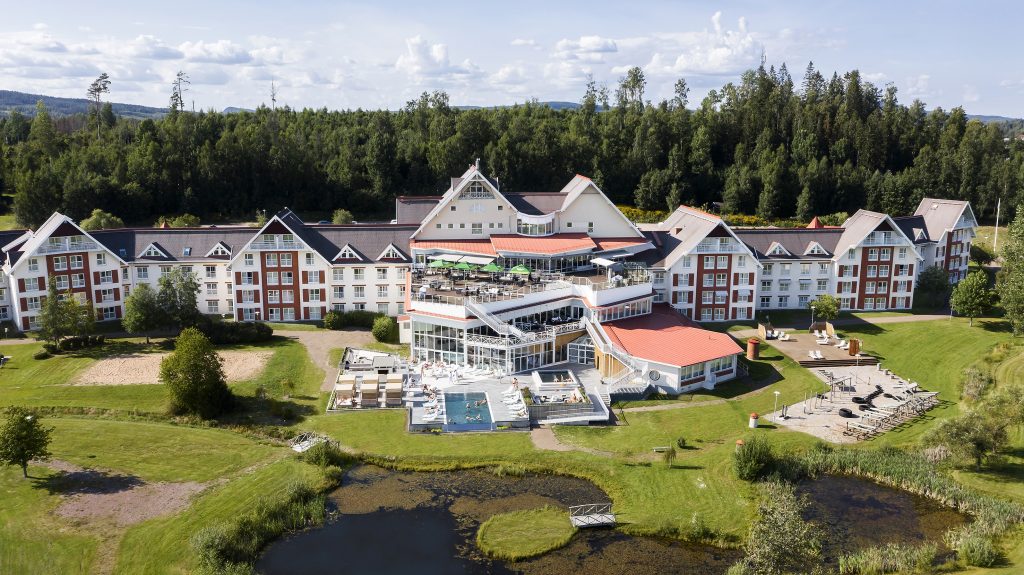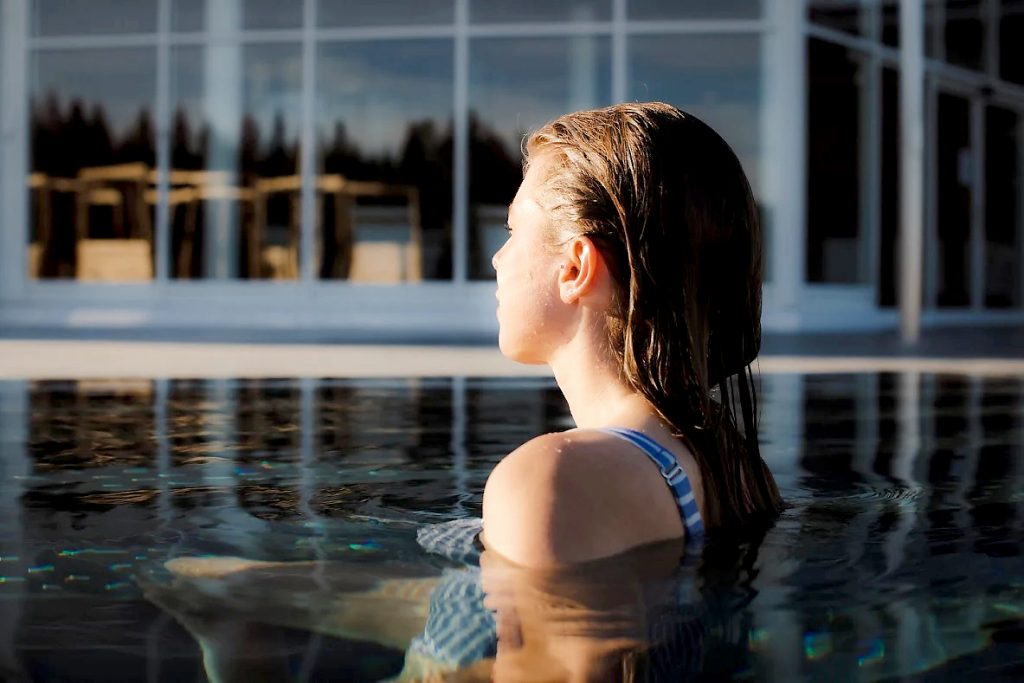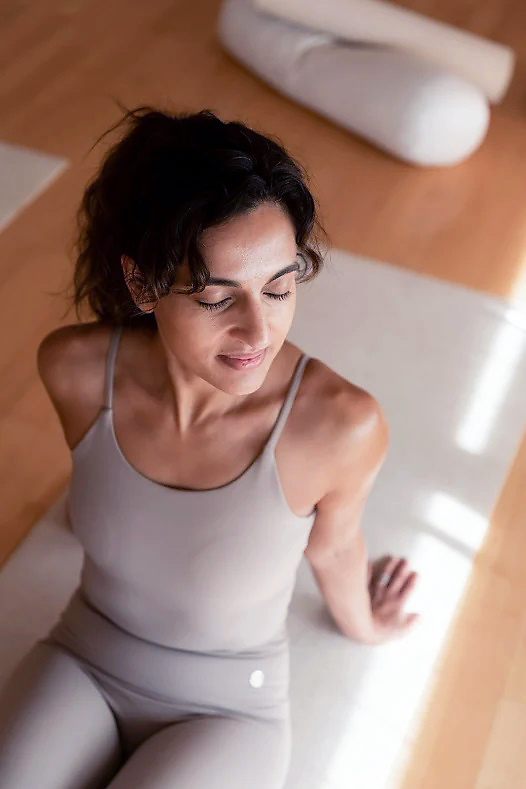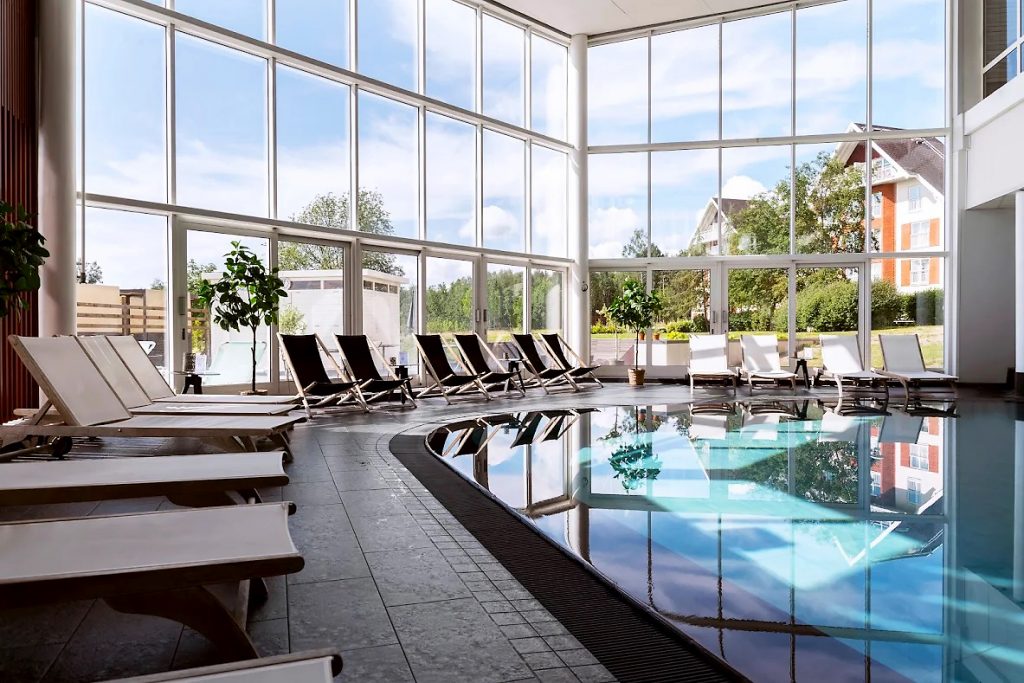 -No spa facility in Sweden can offer such a wide variety of workouts as Selma spa in Sunne. Here 45 sessions of different workouts are offered every week.
-We consider ourselves a very active spa, a place you come to and feel happy to stay for a few days. And there is so much else to experience around the corner, both in terms of culture and history, CEO Lars Klinghagen says.
"To feel a little bit better", that is what we strive for here at our spa, and when our guests leave we want them to have that feeling of refreshment!
-This is not a spa where you can just lie still with slices of cucumber covering your eyelids, Lars says in a joking manner.
Selma offers workout classes in among other things, spinning, yoga, meditation, weight lifting, cross training, body pump and aqua aerobics.

The first spa in Sweden
-We have 750 members here in Sunne who do their various workouts with us and our guests at the spa are welcome to join in.
Spa treatments are offered here too of course.
Selma became Sweden's first spa when it was inaugurated in 1991. A ton of things have happened since then. There are now 184 rooms, 16 suites and 400 beds.
They all have a lovely view of Lake Fryken.
Selma spa also has 13 conference rooms where the largest one can accommodate 400 visitors in cinema seating.
-There we also arrange performances, such as Lasse Kronér's Christmas show last winter.

Investing in the wedding business
The summer of 2022 will see several new things:
-Now we also invest in the wedding business. We are going to open a newly renovated hall with a bar on top of the restaurant that holds 120 guests. There is a wooden staircase from the new wedding hall that leads to the highest point at the Selma spa. A nice tower with a stunning view. That is well suited for weddings, Lars says.
Just in time for summer they are also going to open a new 18 hole disc golf course outside of the hotel with the first tee located near the main entrance.
Cycle tourism is growing incredibly fast. Selma spa has also caught on to this.

A new bike path
We have an 8 km long bike path ready for use that stretches over the mountain and up to Ski Sunne. Ski Sunne has 4 new downhill tracks ready for use on the slopes. You can use the lift to get up there. The township makes a small contribution to the new bike path. We also offer bike storage and bike wash facilities at Selma spa. Right next to Selma spa is the outdoor recreational area
Sundsberg, with nice trails for hiking, running and mountain biking. Selma spa has 2 restaurants with breakfast buffet and lunch is also served as a buffet, but they can also offer an á la carte-menu. Since last year there are also paddle courts adjacent to the facility.

The best autumn thus far
Lars Klinghagen took over as the new CEO on January 22, 2021 and has lifelong experience of CEO jobs, leadership and of running fitness centers. He was off to a rough beginning. The first half of 2021 with the pandemic had a very negative impact on Selma spa as well.
-We entered summer with a loss of around 6 million. But then it turned around. People had – and have – an enormous pent-up need to look after themselves and when the restrictions eased, autumn became our best since the startup in 1991. That saved the whole year which actually made it one of the best years we've had thus far. This year we can also welcome conference guests again, and that feels great, Lars says.
---
A B&B Straight from the tales of Selma Lagerlöf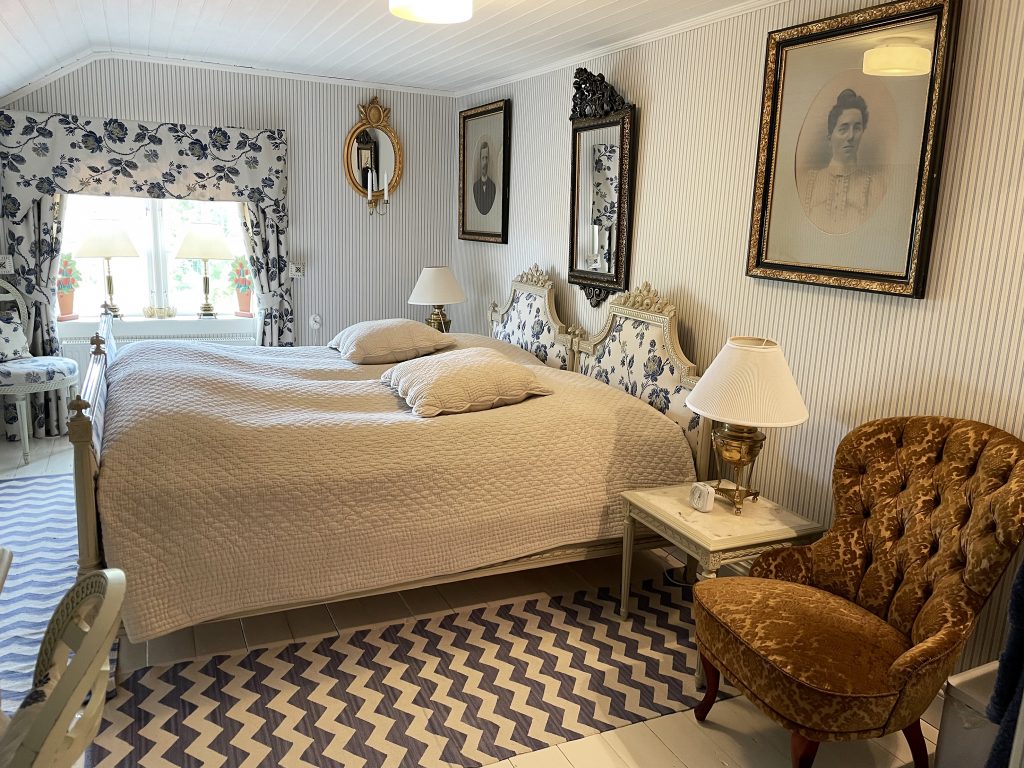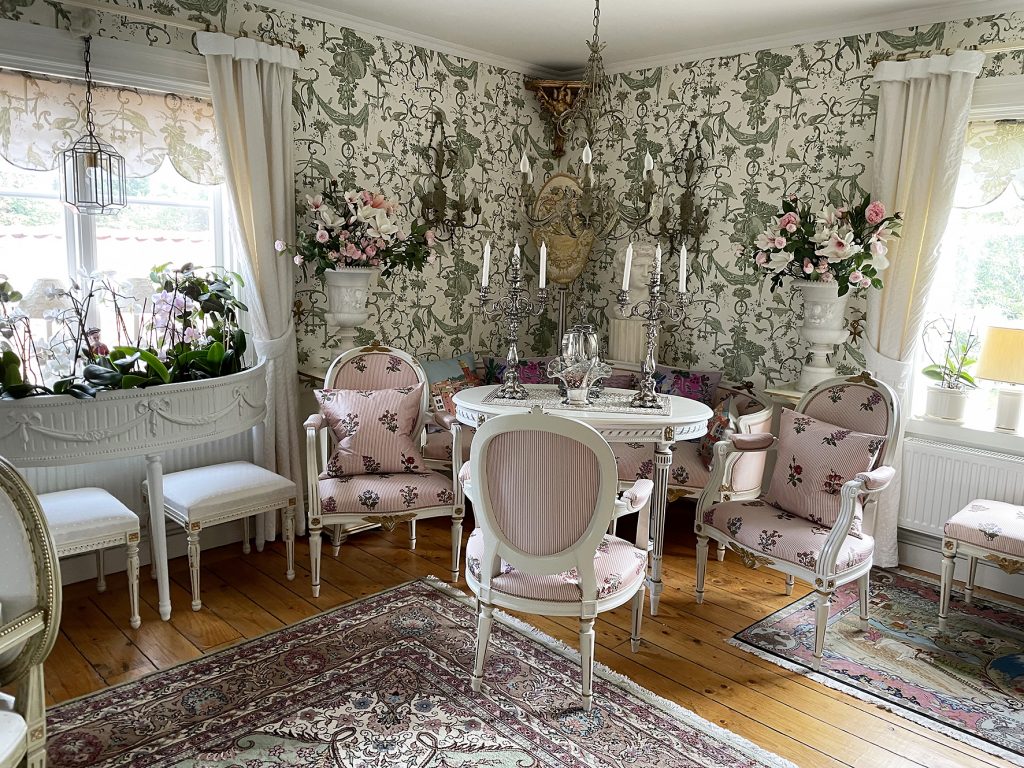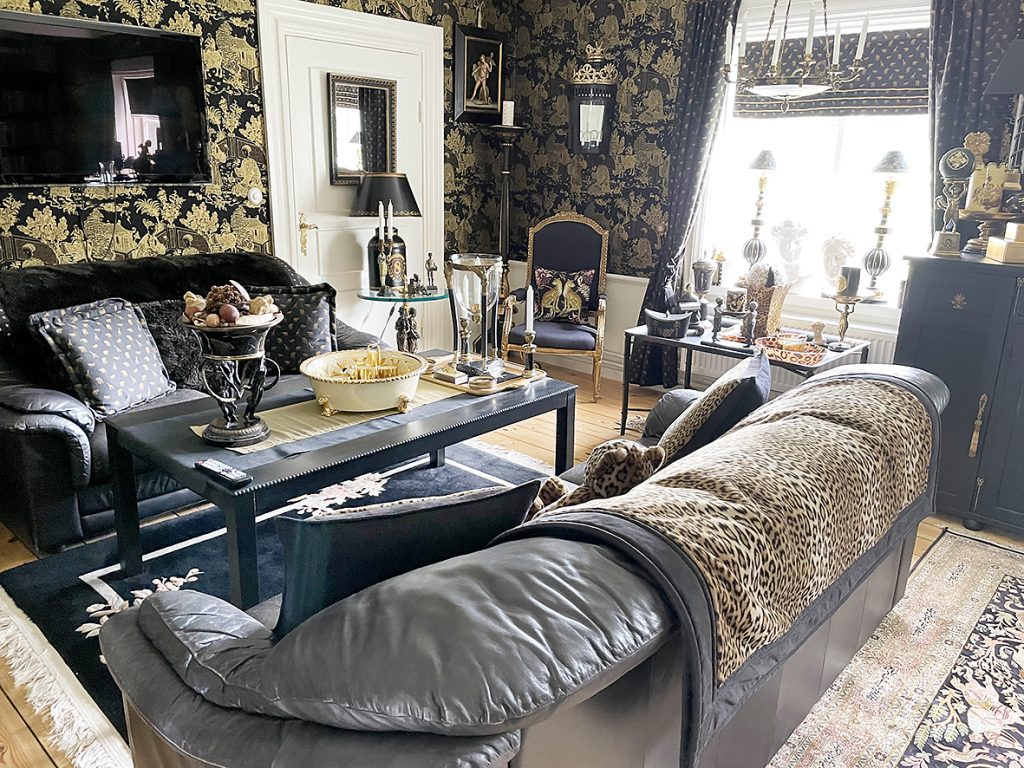 Now however it is the charming ball of energy Marie-Louise Mauritzon that opens the door and for the first time allows the media into her magnificantly furnished Helgeby just outside Sunne which also doubles as a somewhat exclusive bed and breakfast. "The building was in a terribe state when I bought it in 2007", she says. Marie-Louise is a doctor that carries a burning passion for interior design and beautiful things. "It has always been my battery charger and makes me more alive".

21 beautiful rooms
Here she and her husband Tomas can relax in 21 grand rooms in the main building and the two wings. A few lucky bed and breakfast guests can also enjoy the the magnificant building and furnishing. It is open Wednesday through Saturday in summer but only the weekends during winter.
"Since 2012 we take in between eight to ten guests at a time, but no children under twelve years of age".
We can understand that Marie-Louise does not want younger children among the guests! Since the whole mansion is a dream for interior design enthusiasts. Thousands of decorative items, large and small, in styles from all across the world share space in tasteful harmony showing a delightful and varied color pallete in every room. Someone have described it as a mansion sized doll house.

From Madagascar
"Several of our guests comes from abroad. Some return every year and call this their second home. Many have become close friends. For me it's more of a hobby than a source of income", Marie-Louise explains.
Traveling is another one of her passions.
"On my trips around the world I've found many beautiful things that I've furnished the mansion with".
When Marie-Louise turned 60 she fullfilled a dream that had been with her since childhood.
"To travel to Madagascar. There I found this painting" She points and explains.
We are talking about a woman who knows the art of persuasion.
"Haha, Yes I've managed to talk my way into getting many large items all the way into the flight cabin, like this one", she says and points to a large, white and heavy porslin pot.
"I bought it in Barcelona where I traveled to celebrate my 30th birthday. I nagged and begged but was denied bringing the pot into the cabin. Eventually the captain came out of the cockpit and said: Let her bring it so we can leave!"

Nagging on the plane
In another room hangs the largest thing Marie-Louise managed to nag with her into a plane. A 35 kilogram tile decoration. To shop on the internet is taboo.
"I want to hold and touch the items. When I step into a interior design store I immediately see what I want"
Like at well knows Ali Basiri's store in Molkom. He has become somewhat of a head supplier for Marie-Louise.
"Yes, I've purchased many nice things from Ali"
Come Christmas many things must move.
"We carry a lot up to the third floor and replace them with Christmas decorations. My kind husband Tomas always says: This is the last time."
Marie-Louise still work as a medical consultant and travels across the country. In 2007 She saw a small notice in the newspaper that Helgeby Manor was for sale.
"A daughter and I went to have a look. She said it was the ugliest place she'd seen. And the property truly was in an awful state"

Forefather of Selma
Marie-Louise declined and went on vacation to Portugal.
"Then the estate agent called again and asked me to come take another look. Tomas came along and we decided to purchase the property"
With the purchase came some great history. In Selma Lagerlöfs tale the Löwensköld ring the mansion was named Hedeby. Here ruled baron Adrian. He who brought home as a bride the pox-scarred Marianne Sinclair from Björne.
The mansion was built during the same year as the French revolution broke out in 1789. However acording to the urbarium there may have been aa estate here since the begining of the 16th century. During the 17th century a forefather of Selma Lagerlöf actually inhabitade the location.

A kindly ghost
No manor is truly a manor without a ghost. Helgeby has its own of course.
"It's believed he held a high rank in the military. He proves his existance through small friendly actions that no one gets annoyed at. Quite the opposite! There's nothing evil about our ghost. He's merely a man that cannnot find peace due to happenings that Selma Lagerlöf describes in The ring of Löwensköld"
Many unique people have lived here over the years and could provide enough material for an exstensive book. Such as the eccentric paint store owner Ruben Nilsson from Sunne. A genious and self taught scientist he ended his days forcibly admited to Marieberg mental hospital.

Enthusiastic guests
Marie-Louise and her husband Tomas have grown acustomed to hearing a great deal of superlative from entusiastic guests.
"But my chilldren sometimes laugh and say it's a bit too much", she says with a wide smile.
---
Sunne invests millions in downhill mountain biking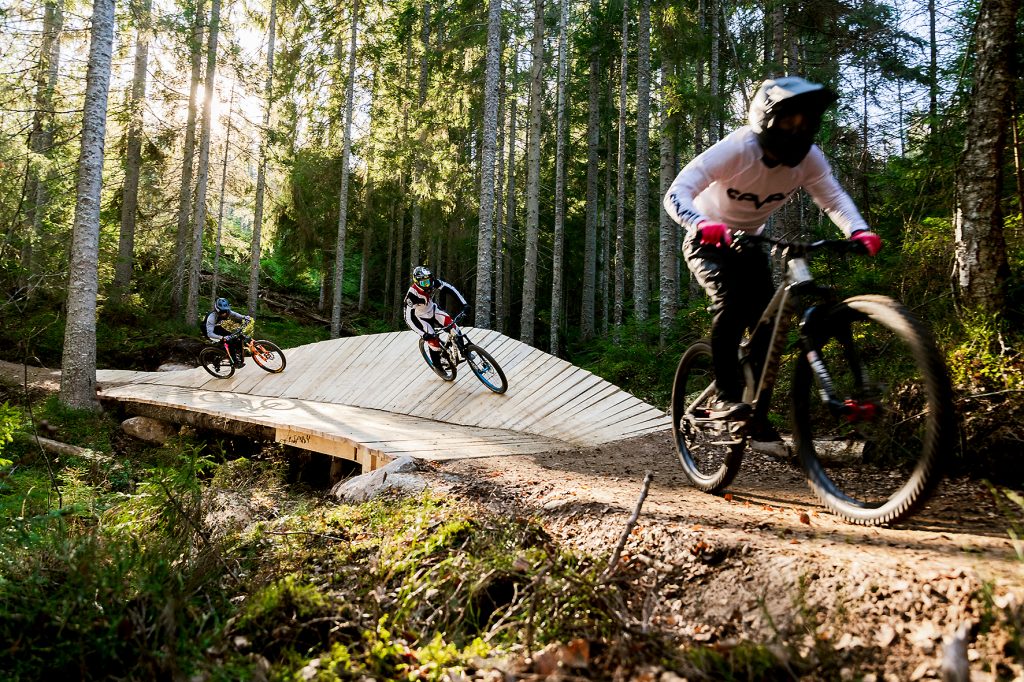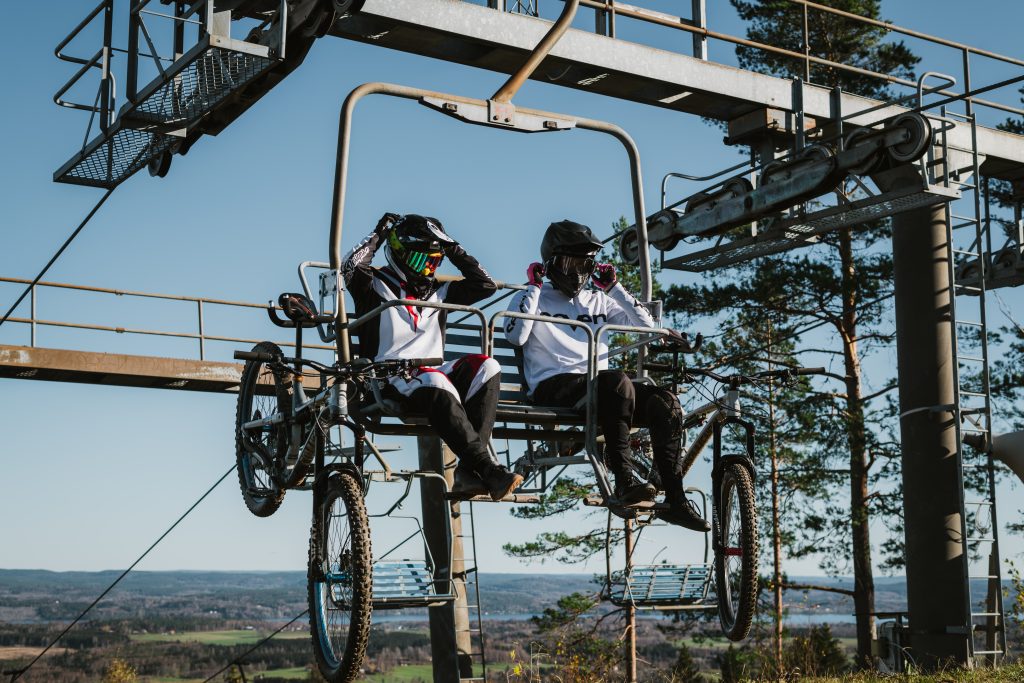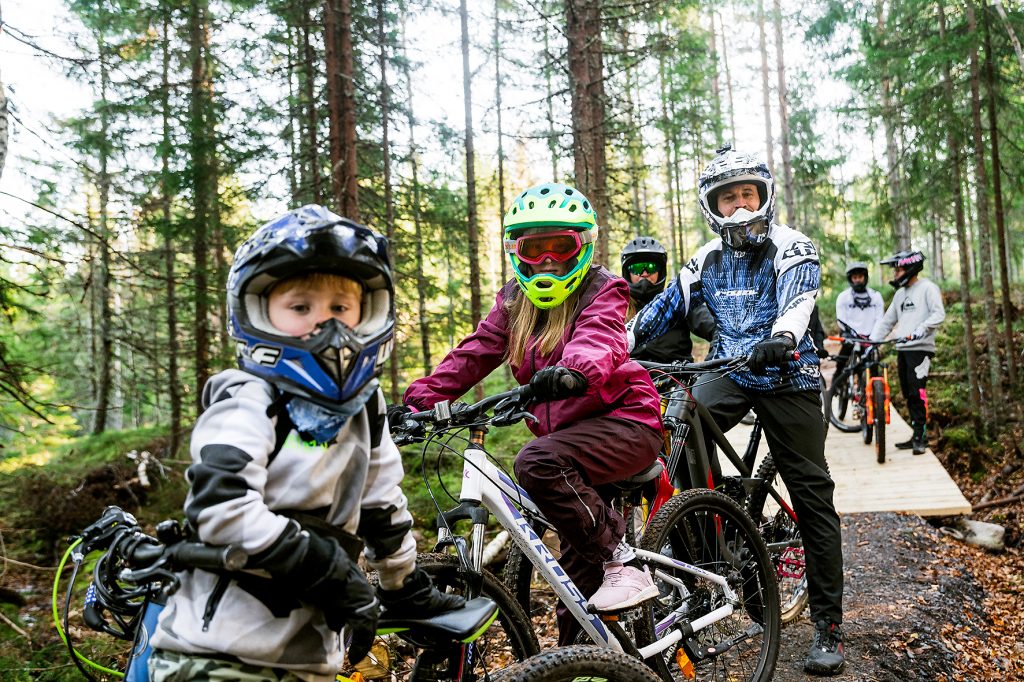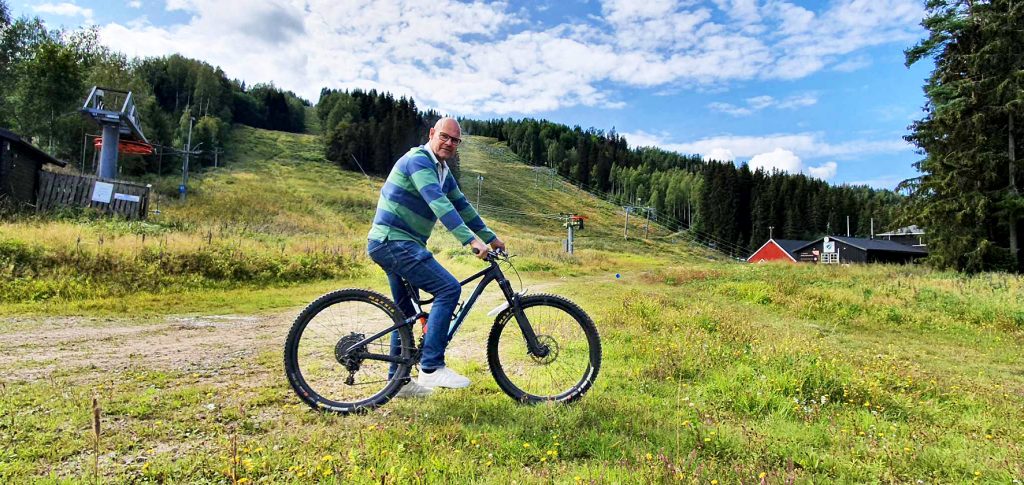 Now Ski Sunne too has transformed their ski slope into a facility that is open all year round. A multimillion investment in downhill mountain biking where one person involved is legendary hockey player Thomas Rundqvist.
-It is a very exciting project. This first summer we can offer lift assisted downhill mountain biking with four new tracks, the new marketing manager Daniel Randwiir tells me. The whole family should be able to enjoy themselves here.
-It is absolutely not about extreme sports, but a real fun family oriented activity just like downhill skiing.
But of course there are different difficulty levels and they are marked by different colours, just like the ski slopes.
– At this first stage we offer three machine-built tracks and one dug by hand.

The drop is good
The beginner's track, the green one, stretches from Ekeby down through the woods. To the south of Ekeby there is a faster track for experienced riders. The track to the north of "Hertigen" is the most difficult one of the three dug out by machine and has the colour designation light red. To the south of this one there is a track dug out by hand. The tracks dug out by machine measure 1.5 kilometers while the one dug out by hand measures 1 km.
-We have a drop of 200 meters that can be extended to 265 meters that is very suitable for downhill mountain biking. The tracks are wide with nice velodrome curves. We also build a practice area for jumping and cornering, a practice area for children that doesn't demand that you use the lift, and a pump track down at the base area. The chairlift has been rebuilt to accommodate for mountain bikes.

Four millions
You can also leave your mountain bike at home if you prefer to rent one here instead. Ski Sunne does not hold back. Malcolm Hardie was hired as project manager and the first stage alone equals an investment of 4 million SEK.
-We hired track building expert Niklas Skoogh and an experienced track designer, Frenchman Bastien Rideau. He has built tracks in Trysil for instance.
The Ski Sunne downhill mountain biking facility shall become a dynamic one, with a yearly expansion each year to a total cost of 8 million SEK. They also plan to construct a new road up to the top cabin where motorhome parking can receive caravans and camper vans.
-The view of Lake Fryken up there is fantastic.

A hockey legend
The big investment is something that concerns the whole community here because of the mild winters that have become a threat to the facility.
We have made a lot of partners from the business world along with Sunne municipality, Daniel Randwiir tells me
The Selma Spa resort also takes a small part in this and a new cross country trail has been built from the hotel to the slope. Ski Sunne has among others involved hockey legend Thomas Rundqvist who used to be a team captain in Färjestad and the national hockey team.
My mission is to market the facility down here in the Karlstad area and to find business partners here as well. It is a very exciting project. Mountain biking and paddle tennis are the two activities that are expanding the most right now, Rundqvist establishes.
After his career was over he worked as a world championship general in Löfbergs Arena in 2002 and after that as a marketing director with Färjestad for another 7 years. Daniel Randwiir and everyone else involved look forward to the coming summer season with tense anticipation.

Good location
–The winter season is way too short. Downhill mountain biking is going to give the facility a much needed boost, and the mountain biking season is significantly longer. If we get 20000 visitors during the initial stage we would be very happy. Sunne has a good geographical catchment area since its location is so far south. The Sunne area can also offer a rich cultural life, a holiday recreational centre, and also many other activities during the summer season.
---
"The Fryksdals Dance" and the Sunne holiday recreation centre – and the owner's favourite amusement ride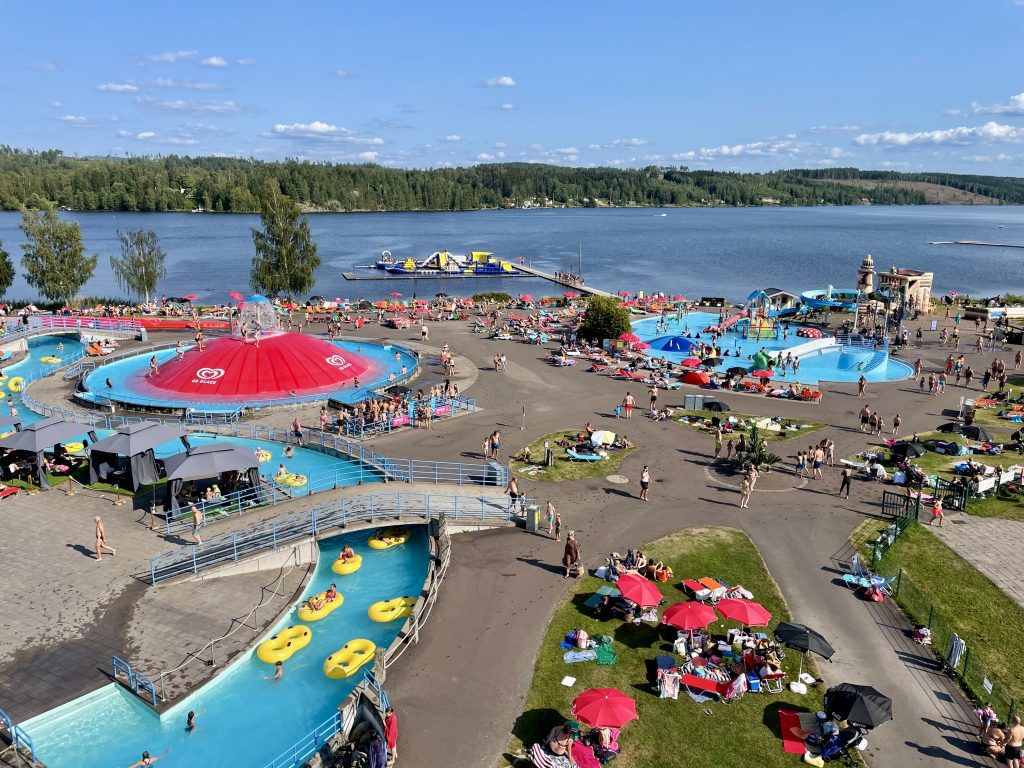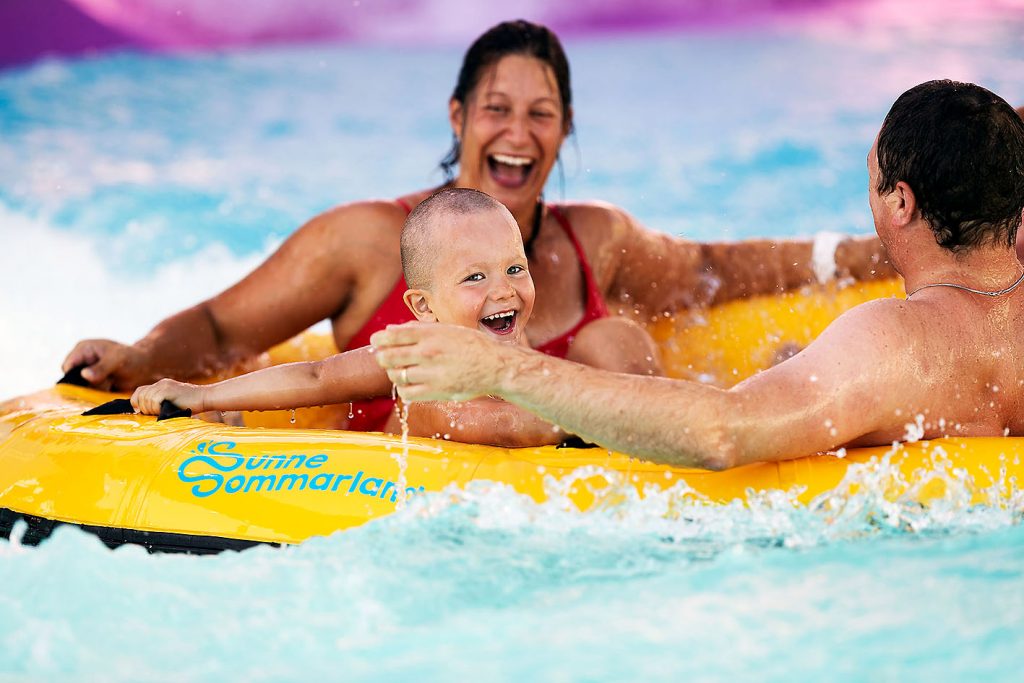 The Sunne holiday recreation centre is one of the biggest of its kind in Sweden with plenty of cool amusement rides in the water for the whole family. There is something for every age level.

Now they are heading into a new summer without pandemic restrictions with full energy levels. Generally speaking, the summer in Sunne offers many cool things to do.
-The "Fryksdals dance" is back after a two-year break. That is great, says Reine Flodin, who runs First Camp
and the Sunne holiday recreation centre.

The "Fryksdals dance" is distinguished
The distinguished "Fryksdals dance" in the equally distinguished Kolsnäs Park has taken place here for 34 years and usually attracts around 15000 visitors from the entire country and from Norway, all eager to dance. This year the festival will be held from the 28th to the 30th of July and the most famous artist is Miriam Bryant. Other artists who are going to perform are Freddy Kalas, Björn Rosenström, Götz Kalas, DJ's in Motion, Donnez, Titanix and Scotts.

Another big event is IFK Sunne's summer tournament in soccer for junior players from the 1st to the 3rd of July.

Reine's own favourite
Reine Flodin was one of the initiators when the Sunne holiday recreation centre, then called Sunne Water Par, was inaugurated back in 2006. He has been in charge of the facility since 2016.

Your own favourite water attraction?
The mammoth. Here you sit four persons in a big float ring and you ride partly through darkness. To share the amusement ride with three friends boosts the experience, I think.

A tailored duel
The so called Duel came last year, tailor made for the Sunne holiday recreation centre and it is the only one of its kind in Scandinavia.
-The Duel became a great success. There you can compete against each other with a joint start in two separate water slides. And you pick up a lot of speed. Very much like in parallel slalom, Reine establishes.
The Sunne holiday recreation centre has many "water holes". There is a children's pool, adult pool, hot springs and sauna. Since 2021, they guests can rent pavilions.
-The pavilions, with sunbeds, chairs and tables where the families can chill out, became very popular last year so now we have built another five of them, Reine tells us.
The speediest riding experience? The free fall. Here the drop reaches a speed of 67 km ph!
At the Sunne holiday recreation centre there are many water slides, bouncy castles, jumping pillows, obstacle courses, children's pools and adult pools and more.

Entertainment every night
This water wonderland is located right next to First Camp, which has just over 400 caravan pitches and 33 cabins.
-New for this year is that we have completely renovated one of the two service houses on the campground and this summer we are going to have entertainment almost every night at the Kolsnäs restaurant.

Why should you visit the Sunne holiday recreation centre?
-The Sunne holiday recreation centre is one of the most popular holiday recreation centres in Sweden and our guests appreciate that it doesn't get overcrowded. The queues never grow that long and you get a lot of amusement rides for your money, Reine replies.
This summer he hopes that the Norwegians will return as well, who have been prevented from coming due to the pandemic.
---